Hacker Group Says It Stole U.S. Military Email Addresses, Passwords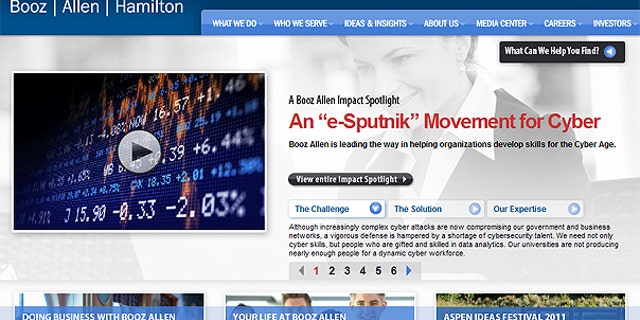 MCLEAN, Va. – The AntiSec online hacking movement said Monday it had broken into a server run by a U.S. military contractor and pilfered 90,000 military email addresses and passwords, the latest in a string of attacks on corporate and government targets.
AntiSec, which comprises elements of the Anonymous and Lulz Security collectives, said it got into a network run by Booz Allen Hamilton Inc. via an unprotected server. It then extracted information from the McLean, Va.-based contractor.
"We infiltrated a server on their network that basically had no security measures in place," AntiSec said in a statement posted online. "We were able to run our own application ... and began plundering some booty."
Booz Allen declined to confirm the attack, using its Twitter feed to say, "We generally do not comment on specific threats or actions taken against our systems."
The attack comes amid a spree of online break-ins and defacements that have targeted governments and corporations. The hackers have hit Sony Corp., the U.S. Senate, AT&T Inc. and other government and private entities. The hackers often post information stolen in the attacks to prove they were successful.
On Monday, Booz Allen Hamilton shares fell 2.3 percent, to $18.95.