Grisly discovery in Spain: 45 intact shrunken brains found at mass grave
Scientists made the gruesome discovery at a Spanish Civil War mass grave in Northern Spain.
The grave at La Pedraja in the province of Burgos contained 104 bodies from Spain's 1936 to 1939 Civil, Reuters reports. Some 45 intact but shrunken and dehydrated brains were found within the bodies, according to archaeologists, who describe the find as "exceptional."
HUMAN REMAINS UNEARTHED IN BIBLICAL CITY, 3,200 YEARS AFTER IT WAS DESTROYED BY ANCIENT EGYPTIANS
Scientists cite a number of factors for the brains' preservation. These include heavy rains seeping into bullet holes in the skulls, soil conditions, and the weather in that region, according to Reuters. Buried in the earth, the brains eventually became a soap-like substance, thanks to a process called "saponification."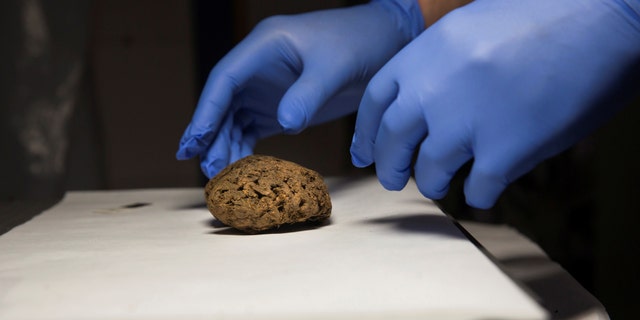 "The preservation of these brains at the mass grave of La Pedraja was due to the saponification process, which was influenced by the manner and cause of death, the chemical composition of the brain, the physicochemical properties of the soil and the meteorological conditions at the time," explained the researchers, in a study.
ANCIENT HOUSE OF THE DEAD UNEARTHED NEAR STONEHENGE
Experts performed genetic, radiology and chemical-toxicology analysis on three of the brains as well as chemical analysis of the soil. Scientists also harnessed 3D modelling technology.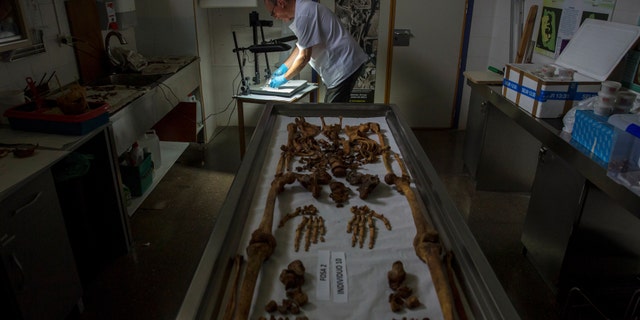 "Naturally preserved brains are very rare," Fernando Serrulla, a forensic anthropologist at the Aranzadi Science Society, who worked on the excavation, told Reuters. "There are only around 100 documented cases in the world."
TROVE OF ANCIENT ROMAN LETTERS UNEARTHED NEAR HADRIAN'S WALL
Serrulla, who is lead author of the study detailing the archaeologists' findings, also says that a preserved heart has been unearthed at La Pedraja.