Gridlock may force Congress to take down its own website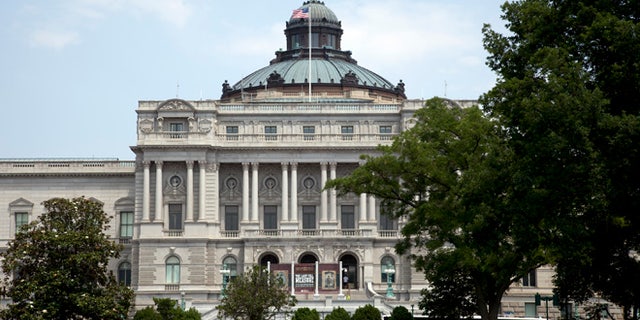 Congressional deadlock will take down a key Congressional website -- making basic information about the status of the government itself inaccessible -- if a shutdown occurs at one minute before midnight tonight.
The battle of wills in Congress over changes Republicans hope to make to ObamaCare faces a midnight deadline that could shut down the government, forcing all government agencies to stop paying nearly all employees.
It would also take down the websites of several government agencies including the National Parks Service, the Federal Trade Commission and the Library of Congress itself.
[pullquote]
"Funds to operate websites in general are not available," Gayle Osterberg, director of communications for the Library of Congress, told the website Ars Technica. "Visitors to the site or those who follow a link to an internal page from a search engine result, for example, would see a simple splash page explaining the current status of the federal government."
Osterberg did not immediately respond to a FoxNews.com phone call, but the LOC website has a similar statement.
"In the event of a temporary shutdown of the federal government … all Library of Congress buildings will close to the public and researchers. All public events will be cancelled and web sites will be inaccessible," reads an advisory posted on the LOC website.
That includes the Thomas server, where Congress posts essential information about the business of government: the status of bills and resolutions, all laws passed, how to contact members of Congress and so on.
In the event of a shutdown, Congress would likely post information for furloughed workers on the site. It was not immediately clear how such messages would be disseminated.
[sidebar]
The server also hosts such important historical documents as the original text of the Federalist Papers, classic essays by Alexander Hamilton, James Madison and others on the Constitution of the United States.
It also broadcasts live video feeds from the Senate and House of Representatives.
Other government websites would also have to shut down their sites.
The State Department said email could be an issue, given that staff could no longer manage central Blackberry servers.
"Non-exempted employees should turn off all Department-provided mobile devices, and excepted personnel should not communicate with non-excepted employees," reads a State Dept. advisory.
The Department of Veterans Affairs said Friday that inpatient and outpatient care would continue, but the website and social media services would suffer.
"VA's homepage (www.va.gov) will be updated intermittently," the site notes, and "VA's main and hospital social media websites will be updated intermittently (Facebook, Twitter, blog, etc.)"