Google may take on Surface and MacBook laptops with the Chromebook Pixel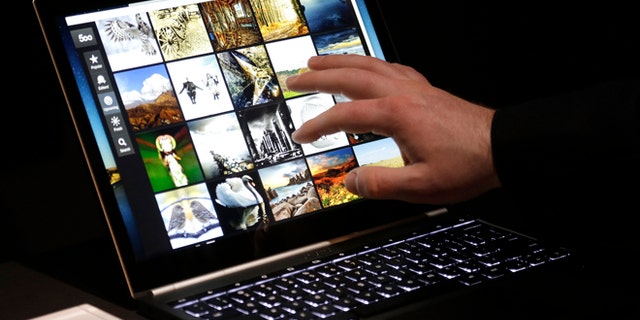 As part of Google's new lineup of Pixel products, a source said to be familiar with the matter said a new Chromebook Pixel laptop may be in the works too. Considering the timing, it's quite possible that such a design would be born out of Google's shadowy Project Bison, which suggests that this mysterious new laptop design could feature the kind of hardware required to take on Microsoft's Surface line and Apple's MacBooks.
Lately, the Google Pixel brand has been focused on smartphones and that has been fine with us. The last time Google released a Chromebook Pixel was back in 2015, so if Google is looking to launch a new entry in that range, it would be the first in quite some time. AndroidPolice seems relatively confident it will, though.
Although it is all speculation, the fact that the Project Bison operating system mash-up between Chrome OS and Android has been canceled, but some elements have been leveraged elsewhere, lends credence to the rumor. The original Project Bison was also supposed to debut around the third quarter of 2017, so the timing of this rumor leaking out does seem rather coincidental.
If this Pixel device borrowed developments from Project Bison, it could end up with rather powerful hardware. Bison was originally intended to take on some of the top offerings from both Apple and Microsoft, so a Bison-developed Chromebook Pixel would likely come with a powerful processor and plenty of memory and storage space.
It seems likely that any such Chromebook would also feature a versatile display of some sort, potentially offering 2-in-1 tablet functionality as well as the traditional notebook form factor.
The mere existence of this laptop is just speculation for now though, so any discussion of hardware or form factor is even more so.
If we do end up seeing a new Chromebook Pixel by the end of the year, it is said to launch alongside a new, miniaturized version of Google's Home hub hardware. Althoughonce again, details are scant and there has been no official big announcement from Google, a smaller version would make sense considering the success of Amazon's Echo Dot. Bringing the price down would not hurt either, as Google and its contemporaries in that space battle the stigma of privacy invasions associated with an open-microphone that is connected to the cloud.