Google Maps users intrigued by heart-shaped island caught on satellite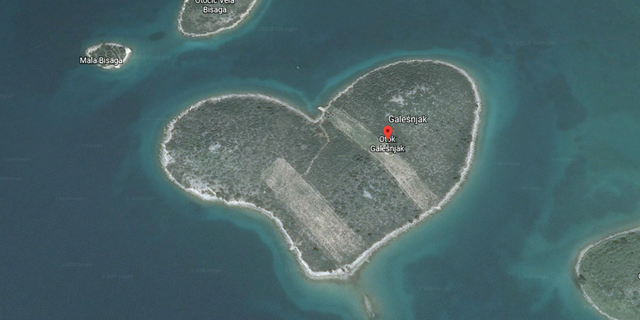 NEWYou can now listen to Fox News articles!
A heart-shaped island off the coast of Croatia is capturing attention from Google Maps users after they spotted the unusual piece of land on satellite.
The island, identified as Galešnjak, also called "The Island of Love," is small — just 130,000 square yards. The island went viral when it was first highlighted by Google Earth back in 2009.
It has recently gained attention from people using the Google Maps app, according to Express.
The piece of land is reportedly owned by a local named Vlado Juresko and his family, who live in nearby.
"We think it is the most perfect heart-shaped island in the world. Nobody lives there so if lovers really do want to spend time alone it's the perfect desert island," Juresko told The Telegraph in February 2009. "We always thought it looked a bit like a heart but since it's been on Google Earth everyone else has seen it too and the whole world seems to want to stay here."
WOMAN FLASHES HER BREAST ON GOOGLE MAPS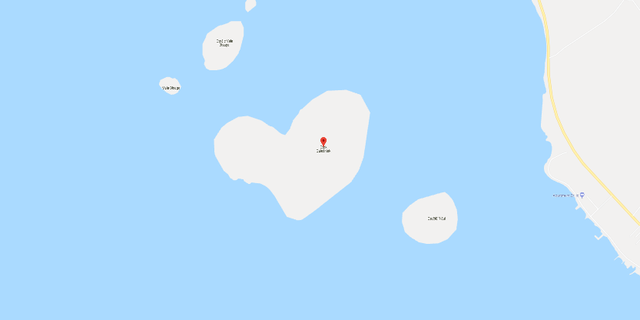 Nearly 50 people have reviewed the island with Google's app. So far, fans have given the island 4.4 stars.
"This place is so beautiful what a lovely place I love the heart shaped island," one Google Maps user wrote.
"I love hearts. This is natural beauty," another wrote.
"The shape of love," one user added.
The land is covered in thick greenery. There appears to be two light streaks that stretch across the "heart." It's as if they are patching up a broken heart, some users commented.
The family hasn't done much work on the land, aside from planting 250 olive trees, Express notes.
Juresko said he's constantly fielding requests from couples who wish to visit the island. In order to make it more accessible, Juresko said he'd work on revamping a pier his grandfather built decades ago.