Google Maps stumbles upon Millennium Falcon structure, delights fans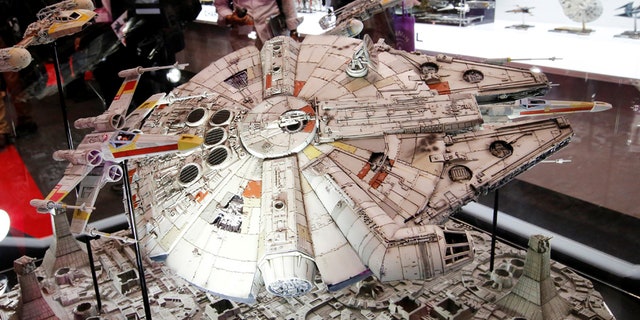 NEWYou can now listen to Fox News articles!
Google Maps has released an image that contains a life-sized model of the iconic Millennium Falcon.
The structure was found in a movie backlot at Longcross Studios, located just outside of London, according to Yahoo News.
Yahoo reports that British website Jedi News, which touts itself as a broadcaster of Star Wars news, shared the discovery via a Tweet.
GOOGLE SHUTS DOWN SOPHISTICATED GOOGLE DOCS PHISHING SCAM
"Something fun. Go on Google maps. Type in LONGCROSS studios. Zoom in. See what you can find," Tweeted Jedi News.
Fans of the franchise know that there are typically very few hints about the next films in the series. Though details about the coming films contiue to be shrouded in mystery, Yahoo speculated that the Millennium Falcon's location makes sense given the scenes shot last year on location at Longcross Studios for "Star Wars: The last Jedi."
However, the structure's continued presence on the backlot has some wondering if the Millennium Falcon will return for a coming sequel and the Han Solo spinoff, according to Yahoo. Yahoo added that the buzz-generating image is dated March 24, 2017.
GOOGLE MAPS GLITCH IMPACTS TINY TOWN IN NORWAY, REPORT SAYS
Google Maps offers navigation, satellite images and street views, among other features. After Jedi News sent out its Tweet, reactions included further close up, distinct images of the structure.
"The last Jedi" has generated serious fan buzz after it drew veterans Carrie Fisher and Mark Hamill, who reprised their roles as Leia and Luke in the movie.
"The last Jedi" will be released on Dec. 14, according to Yahoo.