Google Maps Locates the Batcave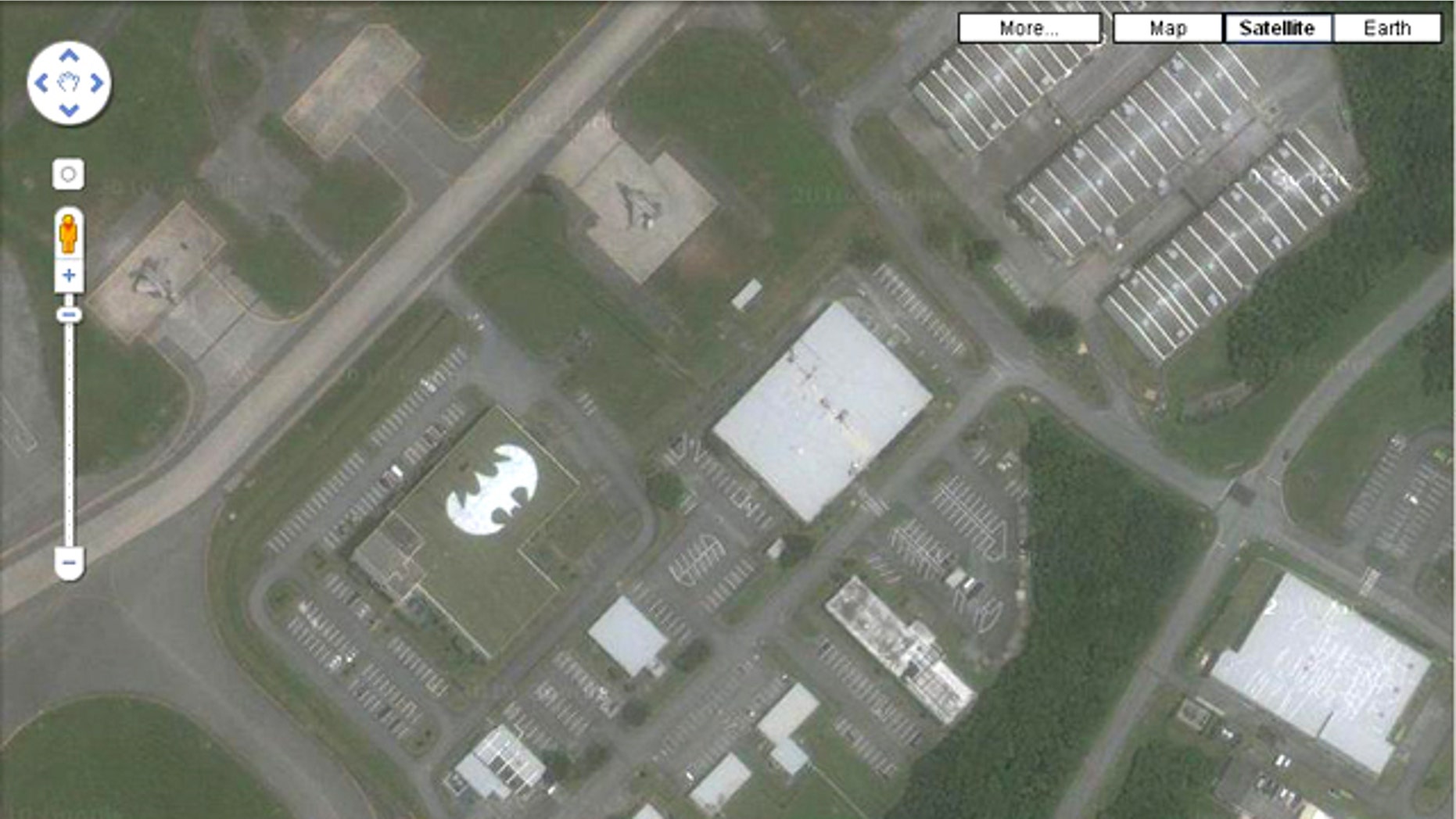 Holy fighter jets!
The top secret location of the Batcave can be revealed -- and it's not under Wayne Manor.
A larger-than-life Batman symbol was discovered on the roof of a U.S. Air Force base in Japan -- thanks to Google Maps, Stars and Stripes reported Wednesday.
The military newspaper said a white Batman symbol, like the one used in the popular TV series and movie franchise, marks the home of the U.S. Air Force's 44th Fighter Squadron's Kadena Air Base in Okinawa.
Kadena spokesman Ed Gulick confirmed the symbol was real, but it was unclear who painted it on the roof. It was believed to have been done in the 1980s.
The symbols are hardly a military secret, but Google's map collection and intimate views of such areas has ruffled the Pentagon's feathers in the past. In 2008, the Department of Defense banned Google from creating street-view maps of military facilities in the United States after panoramic views of a base in Texas showed up online.
"We know it's been there for years ... and is somewhat common for esprit de corps around the Air Force as it gives members of the squadron pride in their unit," Gulick said.
FoxNews.com's SciTech section is on Twitter! Follow us @fxnscitech.