Google Home contributes to 'fake news,' reports say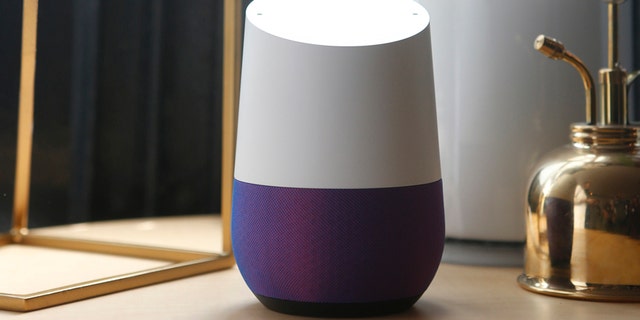 Digital pioneering giant Google has an unlikely foe in its efforts to stem the tide of "fake news" flow: itself.

According to several recent articles, Google's search engine and smart speaker, Google Home, are prone to perpetuate misinformation rather than stop it. This is due to its reliance on bot assistance and algorithms in Search that comprise its Featured Snippets results.
TV NEWS REPORT PROMPTS VIEWERS' AMAZON ECHO DEVICES TO ORDER UNWANTED DOLLHOUSES
On a web search, Featured Snippets appear in the box at the very top of the results. Google's algorithm gathers information from unvetted sources, according to reports. This can lead to Google Home reading "fake news" to the user.
Digital Trends wrote that when Google Home was asked questions about former president Barack Obama planning to stage a coup, the Featured Snippets results read content from a "less-than credible site claiming Obama intended to overthrow the United States government at the conclusion of his 2016 presidential term."
Featured Snippets was introduced sometime in 2014, and although it is an increasingly popular function, users noted its flaws shortly thereafter, according to the Outline. While bot-assisted search results for concrete questions such as the date of a holiday can bring factual answers, "It's easy to find examples of Google grabbing quick answers from shady places," wrote the Outline.
6-YEAR-OLD ACCIDENTALLY ORDERS HIGH-END TREATS WITH AMAZON'S ALEXA

Although a web-based query quickly provides the user with the Featured Snippet source, alongside the opportunity to learn more about the result or submit feedback in the footnote, Recode noted that Google Home leaves more up to chance. "Google Home doesn't tell you where its answer came from or give you options to see other answers," wrote Recode.
Google wrote in a statement to Recode, "When we are alerted to a Featured Snippet that violates our policies, we work quickly to remove them, which we have done in this instance. We apologize for any offense this may have caused."
Recode added that fellow smart speaker, Amazon's Alexa, remained neutral when asked about Obama's alleged coup, replying, "Hmm I can't find the answer to the question I heard," according to Recode.
Google has not yet responded to a request for comment from Fox News.