Google Exec Still Missing in Egypt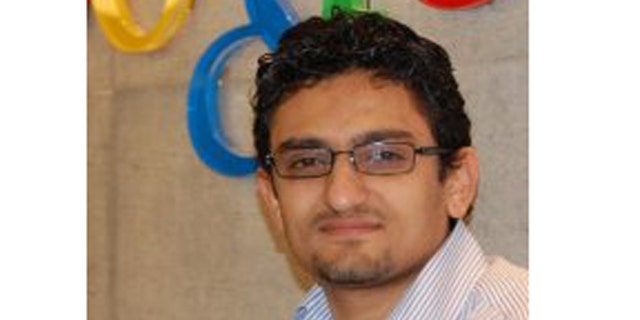 NEWYou can now listen to Fox News articles!
Google said on Tuesday that its Middle East and North Africa marketing head is missing in Egypt.
The world's No.1 Internet search company said that Wael Ghonim had not been seen since late Thursday in central Cairo, which has been wracked by anti-government protests.
Google released a statement Wednesday the company has no new information on Ghonim while the Egyptian government has yet to confirm if he is being held by authorities.
The government had cut off Internet access in the country in an attempt to restrict communications among protesters until Wednesday, when there were widespread reports that the Internet was back online.
"The safety of our employees is very important to Google, so if anyone has any information please call the following UK number: +44 20 7031 3008," Google said in a statement. The company has also setup an e-mail dropbox, "infoaboutwael@google.com".
A person familiar with the matter told Reuters that Ghonim is based in Dubai and had traveled to Cairo for "personal reasons."
Al-Jazeera television reported Wednesday that Ghonim's family was receiving "terrorizing" phone calls claiming that Ghonim is being "taught a lesson."
Google has temporarily closed its office in Cairo to ensure the general safety of its employees, the person said.
To work around the Internet communications restrictions, Google launched a special service for Egypt to allow people to dial a telephone number and leave a voice mail which would then be sent on Twitter as a text message.
At least 140 people have died since demonstrations against the 30-year rule of Egyptian President Hosni Mubarak began last Tuesday, most in clashes between protesters and police.
On Monday, the Egyptian army said it would not take action against demonstrators.