Google employees quit over controversial China search engine project, report says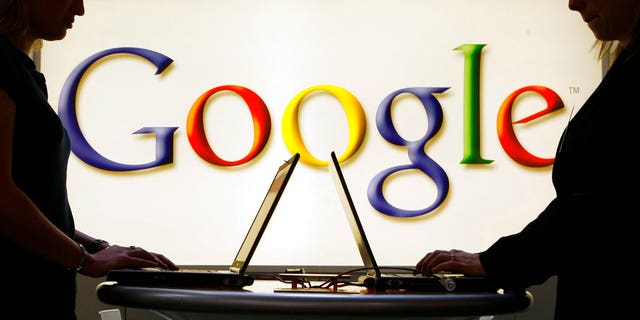 Seven Google employees have reportedly quit their jobs over the lack of accountability and transparency at the search giant over its controversial China search engine effort, codenamed Project Dragonfly.
The departures, first reported by BuzzFeed News, have not all been publicly identified. However, it largely consists of software engineers with varying degrees of experience, BuzzFeed reported, citing three sources familiar with the matter. One of the names said to be on the list is Google senior scientist Jack Poulson, who reportedly first learned of Project Dragonfly after The Intercept initially reported the story in August.
"It is our policy to not comment on individual employees," a Google spokesperson told Fox News.
GOOGLE IS FINED $5B BY EU IN ANDROID ANTITRUST CASE
Speaking with BuzzFeed, Poulson said he was "shocked" by the news. "If it was true, I was pretty sure immediately I couldn't continue working there," he told the news outlet.

Last month, Google was pressured by a consortium of human rights groups to abandon the search engine, which would be app-based and censored at the behest of the Chinese government. When Poulson saw that the company did not give any credence to the human rights organizations' concerns, he decided to go public with his concerns.

"I'm offended that no weight has been given to the human rights community having a consensus," he added in the Buzzfeed interview. "If you have coalition letter from 14 human rights organizations, and that can't even make it into the discussions on the ethics behind a decision, I'd rather stand with the human rights organizations in this dispute."
News of the purported departures comes just days after the chief scientist of Google's cloud computing unit, Fei-Fei Li, resigned from the company over dustups related to Project Maven, the firm's controversial Pentagon AI program, according to the New York Post.
In June, Fox News reported that Google was set to end the program after it expires in 2019.
Human rights concerns
In August, more than a dozen human rights groups sent a letter to Google CEO Sundar Pichai asking him to explain what Google is doing to safeguard users from the Chinese government's censorship and surveillance.

It describes the company's secretive plan to build a search engine that would comply with Chinese censorship as representing "an alarming capitulation by Google on human rights."
"The Chinese government extensively violates the rights to freedom of expression and privacy; by accommodating the Chinese authorities' repression of dissent, Google would be actively participating in those violations for millions of internet users in China," the letter says.
In a statement to Fox News at the time of the letter, Google said it has "been investing for many years to help Chinese users, from developing Android, through mobile apps such as Google Translate and Files Go, and our developer tools. But our work on search has been exploratory, and we are not close to launching a search product in China."
The letter was signed by groups including Amnesty International, Human Rights Watch and Reporters Without Borders.
GOOGLE PRESSURED BY HUMAN RIGHTS GROUPS TO ABANDON CENSORED SEARCH IN CHINA
Discontent from Google employees
The letter from the human rights groups came just a few weeks after approximately 1,000 of Google's own employees asked Pichai and senior leadership to explain what it was doing with the search project.
The letter, obtained by BuzzFeed News, stated that the Mountain View, Calif.-based search giant needs to have more transparency about how it operates and relay that to its employees. "Our industry has entered a new era of ethical responsibility: the choices we make matter on a global scale," the letter states, specifically referencing the Chinese search engine project, codenamed Dragonfly.
REPORT REVEALS GOOGLE IS TRACKING YOU IF YOU LIKE IT OR NOT
The letter, which was been signed by approximately 1,000 people at the company, according to The New York Times, also asks management to satisfy four conditions regarding ethics and transparency:
1. An ethics review structure that includes rank and file employee representatives
2. The appointment of ombudspeople with meaningful employee input into their selection
3. A clear plan for transparency sufficient to enable Googlers an individual ethical choice about what they work on; and
4. The publication of "ethical test cases"; an ethical assessment of Dragonfly, Maven, and Airgap GCP with respect to the AI principles; and regular, official, internally visible communication and assessments regarding any new areas of substantial ethical concern.
After the letter became public, Google held an internal meeting with its employees, where Pichai expressed the company was "not close" to launching a search product and it was "very unclear" whether it would or could, according to CNBC.
HOW TO FIND AND DELETE WHERE GOOGLE KNOWS YOU'VE BEEN
Google's rocky history in China
Rumors of the Chinese-based search engine have circulated over the past several weeks after The Intercept reported that it had seen leaked documents, suggesting the Sundar Pichai-led Google was planning to re-enter China, nearly 8 years after leaving the country.
The search engine, which would be app-based, would remove items that contain certain words or phrases and would apply to image search, suggested search features and automatic spell check. It would also "blacklist sensitive queries" so no results are shown when a person looks for a specific word or phrase, The Intercept added.
The app will also identify topics and websites that are blocked by China's Great Firewall, according to the documents. According to The Intercept, examples that will be censored include British broadcaster BBC and Wikipedia.
In 2010, Google famously announced it was leaving China, specifically mentioning China's censorship tactics as a reason for pulling out of the country.
However, Pichai has said he wants Google to be in China serving its internet users. Pichai became Google's CEO in 2015, taking over from co-founder Larry Page who became CEO of Alphabet, the holding company that owns Google.
The Associated Press contributed to this report. Follow Chris Ciaccia on Twitter @Chris_Ciaccia