Google Chrome's ad blocker launches tomorrow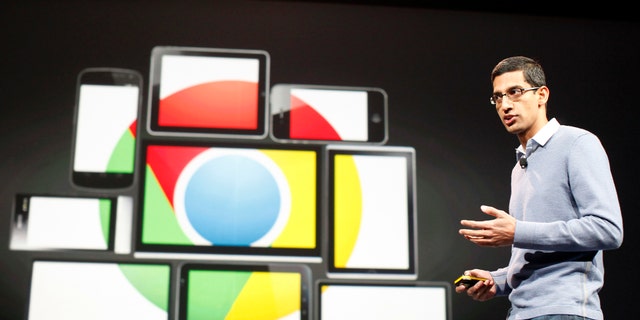 NEWYou can now listen to Fox News articles!
As it gears up to launch Chrome's built-in ad blocker tomorrow, Google today shared some details about how the new feature will work.
First announced in June, the new feature will remove only the most intrusive types of ads that violate the Coalition for Better Ads' standards, as outlined in the image below.
On desktops, Google will be blocking pop-up ads, full-page prestitial ads with countdown timers that block you from seeing content on the page for a certain amount of time, auto-play videos ads with sound, and large sticky ads that stay on the page even when you scroll. On mobile devices, the company is also planning to eradicate prestitial ads, even if they don't have a countdown clock; postitial ads with countdown timers that appear after you follow a link; ads that take up more than 30 percent of a page; flashing animated ads; and full-screen scrollover ads that appear on top of the page's content and obstruct it from view.
"Although a few of the ad experiences that violate the Better Ads Standards are problems in the advertisement itself, the majority of problematic ad experiences are controlled by the site owner," Chrome Engineering Manager Chris Bentzel explained in a blog post.
So, Google will be assessing how well sites comply with the Coalition's standards, informing sites of any issues, and giving them the opportunity to address those problems. The Web giant will then "remove ads from sites that continue to maintain a problematic ads experience," Bentzel wrote.
Based on a sample of their pages, Google will grade sites as Passing, Warning, or Failing, depending on the number of ad violations found. Site owners can see their results via the Ad Experience Report in Google's Search Console, then request a re-review after they have addressed the issues.
"When a Chrome user navigates to a page, Chrome's ad filter first checks if that page belongs to a site that fails the Better Ads Standards," Bentzel wrote. "If so, network requests on the page — such as those for JavaScript or images — are checked against a list of known ad-related URL patterns. If there is a match, Chrome will block the request, preventing the ad from displaying on the page."
When ads have been blocked, Chrome will display a message informing the user about this action. From that message, the user will be able to disable ad blocking and allow ads on the site, if they so choose. On desktop devices, this message will appear in Chrome's address bar; on mobile, it will show up at the bottom of the screen.
This article originally appeared on PCMag.com.