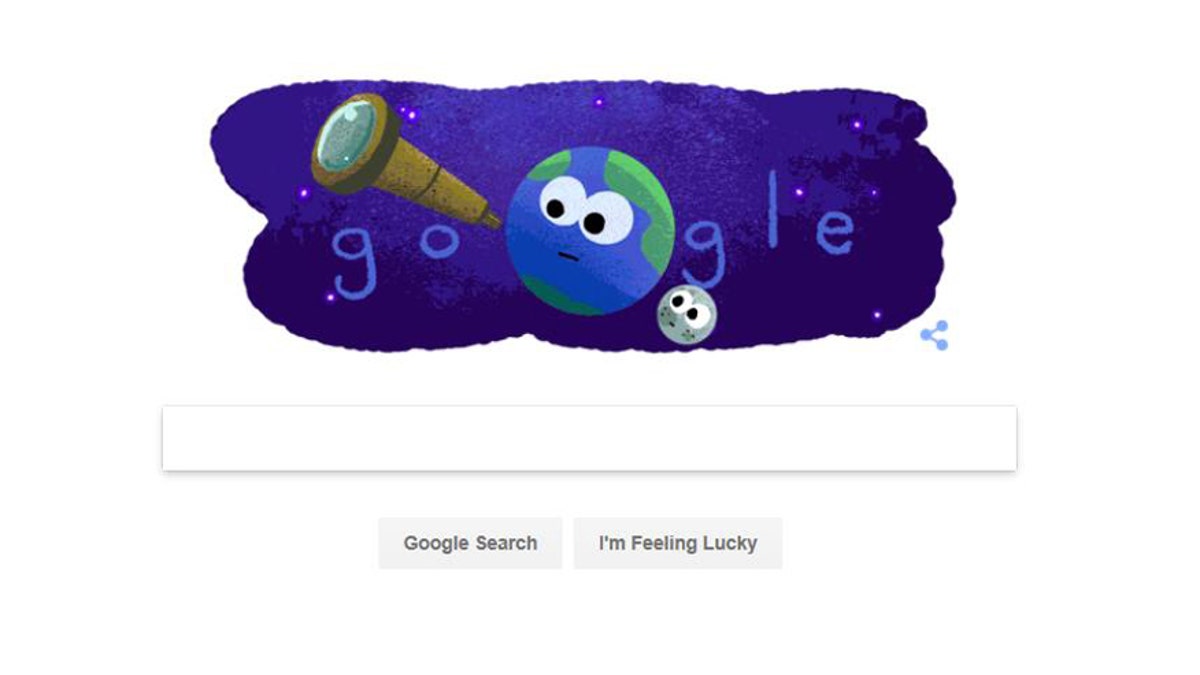 Google is celebrating the discovery of seven new exoplanets in a charming Doodle on the search giant's homepage.
The work of artist Nate Swinehart, the Google Doodle shows a cartoon Earth peering through a telescope and spotting the friendly, if somewhat surprised, cartoon exoplanets. The Earth (and the nearby cartoon Moon) react with astonishment and then delight at the discovery.
KEYS TO LIFE? SCIENTISTS EXPLAIN HOW NEWLY-DISCOVERED EXOPLANETS COULD BE HABITABLE
On Wednesday NASA announced the discovery of seven Earth-sized planets orbiting the star TRAPPIST-1. Experts explained that three of the exoplanets are in the so- called "Goldilocks zone" - the habitable zone where liquid water can exist on the surface of rocky planets.
The discovery has thrilled scientists, who are now weighing the potential that the planets could support life.
Google regularly uses its Doodles to celebrate holidays, commemorate historic events and cast a spotlight on certain issues. Earlier this month, for example, the search giant teamed up with the World Wildlife Fund to create an elaborate and touching Valentine's Doodle that highlighted the plight of endangered pangolins.