Google apologizes for ads snafu, revamps policies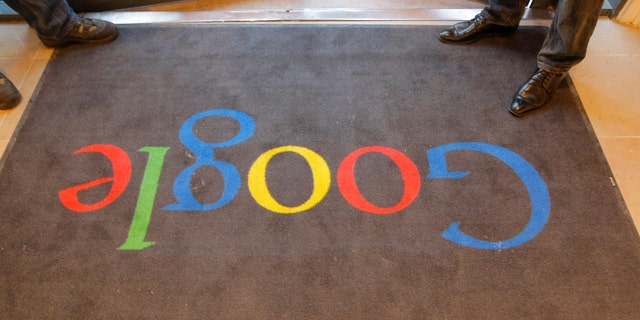 Google has apologized after ads appeared next to extremist content on the tech giant's services, which prompted a recent revolt by advertisers.
"Recently, we had a number of cases where brands' ads appeared on content that was not aligned with their values. For this, we deeply apologize," explained Google's Chief Business Officer Phillip Schindler, in a blog post Monday. "We know that this is unacceptable to the advertisers and agencies who put their trust in us."
A number of companies, including McDonald's, Audi, L'Oreal and retail giant Marks & Spencer pulled their ads aimed at U.K. markets from Google's sites, according to media reports. The U.K. government also placed a restriction on its ads, as did car giant Hyundai.
YOUTUBE UNDER FIRE FOR HIDING LGBT VIDEOS
The backlash followed an investigation by The Times that showed ads from a host of companies and organizations appearing next to extremist content promoting terrorism or anti-Semitism on Google's YouTube video sharing service. The placement of the ads earned ad revenue for the creators of the content.
In his blog post, Schindler explained that Google is now revamping its ad policies and implementing new controls for advertisers.
"We know advertisers don't want their ads next to content that doesn't align with their values. So starting today, we're taking a tougher stance on hateful, offensive and derogatory content," he wrote. "This includes removing ads more effectively from content that is attacking or harassing people based on their race, religion, gender or similar categories. This change will enable us to take action, where appropriate, on a larger set of ads and sites"
GOOGLE HOME SURPRISES USERS BY PLAYING 'BEAUTY AND THE BEAST' PROMO
Google is also tightening safeguards to ensure that ads show up only against legitimate creators in its YouTube Partner Program and introducing new tools making it easier for advertisers to manage where their ads appear across YouTube and the web. Additionally, Google is changing the default settings for ads so that they appear on content with a higher level of "brand safety," excluding potentially offensive content.
It will be easier for advertisers to exclude specific sites and channels from their AdWords for Video and Google Display Network campaigns, according to Schindler. Additionally, Google is hiring "significant numbers of people" and harnessing Artificial Intelligence to boost its ability to assess questionable content.
FOR THE LATEST TECH FEATURES FOLLOW FOX NEWS TECH ON FACEBOOK
"We believe the combination of these new policies and controls will significantly strengthen our ability to help advertisers reach audiences at scale, while respecting their values," Schindler wrote. "We will continue to act swiftly to put these new policies and processes in place across our ad network and YouTube."
Hyundai told Fox News that it welcomes Google's move.
Fox News' Brooke Singman contributed to this article.