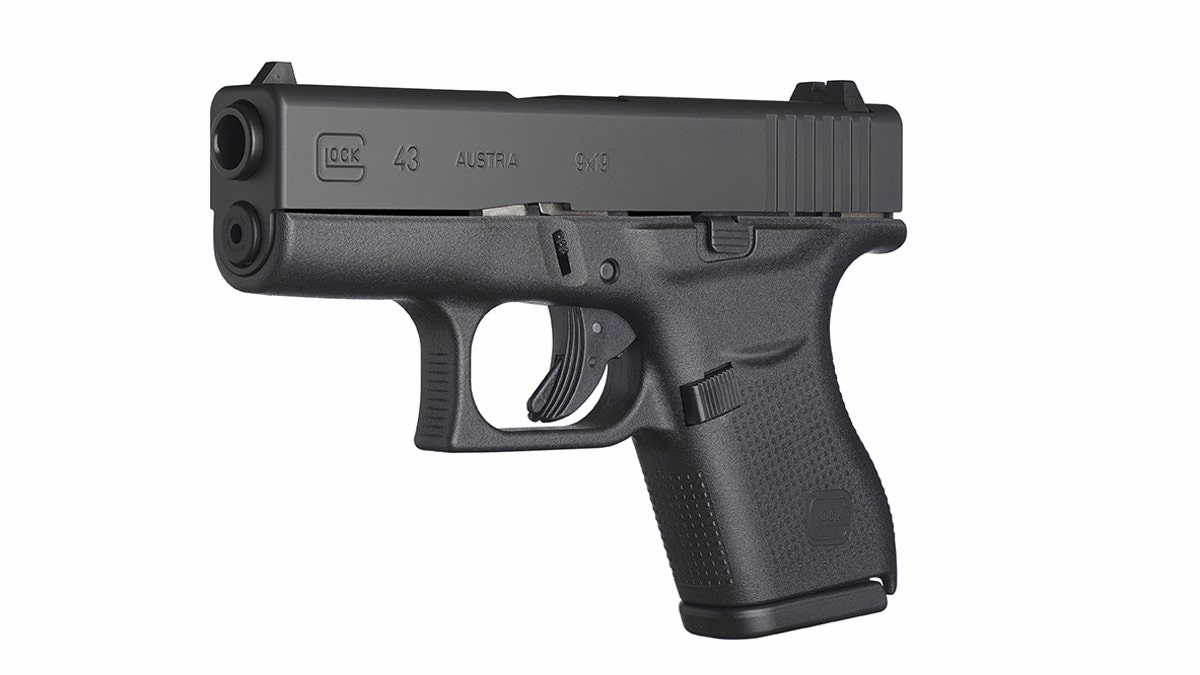 Glock is showing off its smallest pistol to date in Paris, a weapon that weighs only 16 ounces and is easy to conceal.
The 9 x 19, G43 is one of several firearms that Glock has brought to this year's edition of Milipol in Paris. Milipol is a biennial event where tactical teams from around the world, law enforcement and military, shop for the very latest in homeland security tech and gear.
The weapon, which was launced earlier this year, made its Milipol debut this week.
Related: Army takes aim with more M4 weapons
A solution for everyday concealed carry requirements, the G43 has a single stack magazine that holds six rounds. This gun is tiny, just over six inches long and a little more than an inch wide. Including the magazine, it is about four and a quarter inches in height.
It has also been designed to be comfortable regardless of hand size. The trigger distance is only 2.6 inches, making it a great choice for those with smaller hands.
Related: Cold War weaponry and modern military hardware: Inside the ISIS arsenal
Here at Milipol in Paris, GLOCK is also featuring Gen4 pistols that feature what is called Modular Optic System configuration. This simplifies the mounting of popular optic sights, which can help improve accuracy at both short and long ranges.
To change sights, it is as straightforward as removing the old sight and adapter plate and then installing the new adapter plate and mounting the sight.
This new MOS platform is available on the G34, G35, G41. The specs for the Gen4 MOS configured G34, G35, and G41 are the same as the non-MOS models.
Editor's Note: This story has been updated to clarify that the G43 was launched earlier this year.