Get a last-minute deal on a big-screen TV for the Super Bowl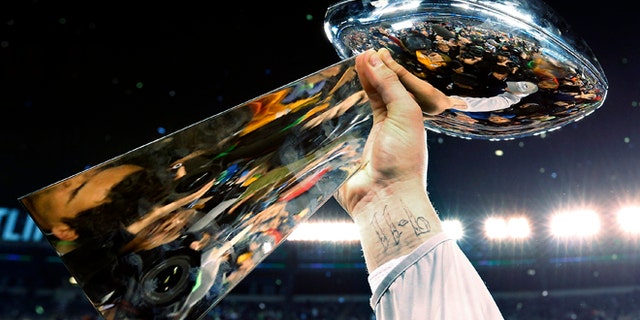 Have you put off buying a big TV for the Super Bowl? Then check out the five worthy sets below, all priced at $1,000 or less, significantly under their original prices. These 2013 sets range in size from a top-rated 50-inch Panasonic plasma to a 65-inch Samsung LED-backlit LCD TV. (If you don't get a new set, remember to give your current one a tune-up for best performance.)
Samsung UN65FH6001, $1,000 at Best Buy. This 65-inch 1080p LCD TV has a 120hz refresh rate—Samsung calls it a 240Hz Clear Motion Rate—and an LED backlight, but not a lot of other features. Note that it only has two HDMI inputs, fewer than most sets this size. We didn't test this series this year, but all the Samsung models we did test (including a 39-inch UN39FH5000 model) had either very good or excellent picture quality.
LG 60LN5600, $998 at Walmart, $999 at Amazon.com. This 60-inch 1080p LCD TV has a 120Hz refresh rate and an LED backlight, but not a lot of other features, It does come with LG's gesture-based Magic Remote control. Most LG sets in our Ratings deliver very good or excellent picture quality. For example, both the 50-inch 50LN5700 and the 42-inch 42LN5400 had very good HD picture quality.
Sharp LC-60LE450U, $750 at Best Buy. The 60-inch model from Sharp is a 120Hz 1080p LCD set with an LED backlight, but again not many other features, Sharp has been a somewhat inconsistent brand, but the 50-inch LC-50LE650U we tested had very good picture quality, and the 40-inch LC–40LE550U delivered excellent high-def images. It has three HDMI inputs.
Vizio E601i-A3, $798 at Walmart (shown). This has already been a top Super Bowl pick for us, thanks to its excellent high-def picture quality and low price. Plus unlike many other of the selected sets, this one is loaded with features, including Vizio's smart TV platform.
Panasonic TC-P50ST60, $1,000 at Sears. Yes, this plasma set is on the small size for a big-screen TV, but it made the list simply because we didn't think there were any left. Many of us at Consumer Reports thought that Panasonic's ST60-series plasma TVs offered the best bang for the buck of any TV series in 2013, and this set was no exception. It has excellent HD picture quality, very good 3D, and it's loaded with features. Its only ding was sound quality, so consider adding a soundbar speaker.
We expect prices to fall even more over the next four to eight weeks, as make way for the new 2014 models.
Copyright © 2005-2014 Consumers Union of U.S., Inc. No reproduction, in whole or in part, without written permission. Consumer Reports has no relationship with any advertisers on this site.