Georgian President's Son Breaks World Record for Fastest Typing on iPad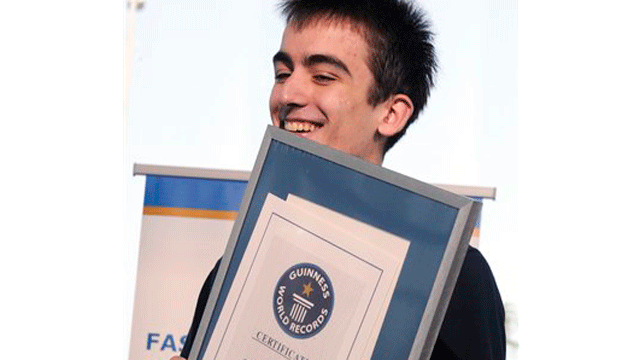 TBLISI, Georgia – Georgian president Mikheil Saakashvili's 15-year-old son joined his father Tuesday as a global leader -- by claiming the world record for speed typing on an iPad.
Eduard Saakashvili achieved a world record for typing the English alphabet on an iPad in 5.26 seconds -- an improvement of 1.05 seconds on the previous record set by British teenager Charlie Joseph McDonnell in 2010.
The unusual feat was documented by an observer from Guinness World Records in the former Soviet republic's Black Sea resort of Batumi.
"I am very happy," Eduard said in comments broadcast by Georgian TV after the finger-busting exploit, explaining that he spent months getting ready for the unusual event.
"Our whole family has been nervous. I am a very proud mummy today," then president's Dutch wife, Sandra Roelofs, said.
In March the Georgian leader's younger son, five-year-old Nikoloz, also attracted media attention when he and his father donned military fatigues for a training session at a military base in an unusual attempt to promote the country's armed forces.