Future Android Wear releases will enable Wi-Fi and simplify app launching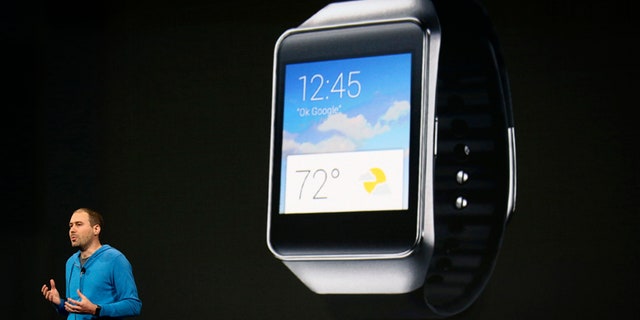 Google isn't taking news of the Apple Watch lying down. Perhaps spurred in part by yesterday's wearable announcements, a source with knowledge of Android Wear's road map leaked information to the the Verge about forthcoming updates.
The first of several planned software releases will enable Wi-Fi connectivity, allowing Android Wear devices with the requisite hardware to make Google Now queries and receive notifications without a Bluetooth connection. Subsequent smaller updates will add wrist-flicking gestures for one-handed scrolling through notification cards, and a simpler UI for accessing contacts and apps.
Related: Don't forget Android Wear! Google launches ad as Tim Cook kicks off Apple Watch event
Google's maintained a steady stream of improvements to Android Wear since the platform launched last July. An October refresher brought offline music playback and Bluetooth pairing, while a more recent update introduced an API for third-party watch faces and added backlighting presets.
The upcoming improvements are welcome, but hardware-dependent updates raise a concern. So far, Google's managed to avoid fragmenting Android Wear devices to an extent. While most all Android Wear devices contain chipsets with Wi-Fi connectivity, only a few can take advantage of the GPS support added late last year. However, future additions with wider implications, like NFC and speaker capabilities on par with Apple's Watch, will inevitably lock out owners of older smartwatches.
That's not to say Google should halt the maturation of Android Wear for the benefit of first-generation watch owners — The tech industry is, after all, a rapidly iterating one. However, it certainly suggests, if it hasn't been hinted at already, an unfortunate truth for Moto 360 and G Watch and Galaxy Gear owners: Android Wear devices currently on the market are aimed solely at the earliest of adopters.