Former Zuckerberg friend drops dirt on Facebook founder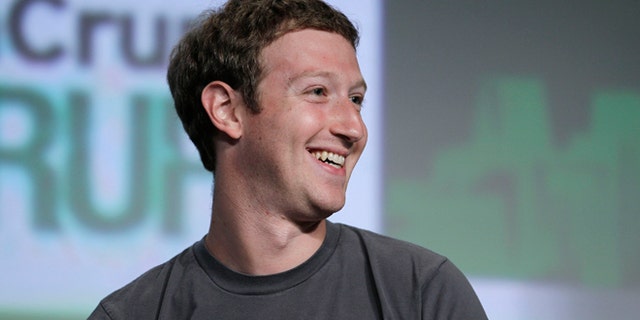 NEWYou can now listen to Fox News articles!
Facebook is famous for its controversial creation story. And while the Winklevoss twins have apparently moved on, one claimant to Facebook fame doesn't appear to be going away anytime soon.
Aaron Greenspan, who attended Harvard University with Facebook CEO Mark Zuckerberg, has been battling with the company for years over trademark claims and has published a book describing his creation of an unrecognized Facebook forebear called houseSYSTEM. Over time, Greenspan has been eager to point out Zuckerberg's alleged ethical lapses for anyone willing to listen.
[pullquote]
On Wednesday, Greenspan published a batch of early instant messages between himself and Zuckerberg allegedly from Facebook's earliest days. They offer little new information about Facebook's origins, but provide an interesting window into the mind of a young Zuckerberg on his way to very big things -- though his vision is perhaps not crystal clear.
In one IM exchange allegedly from Jan. 2005, after Zuckerberg moved his start-up to Silicon Valley, he's asked by Greenspan what he wants what was then known as "Thefacebook" to be. "I kind of want to be the new mtv," Zuckerberg responds. When Greenspan suggests Thefacebook (it would not become "Facebook" until later in 2005) would be a good match for MTV, Zuckerberg answers: "Yea but I don't think they buy stuff… not that i want to sell yet."
It was, of course, avoiding early takeover bids from large companies that enabled Facebook to ultimately go public on its own this May –though its share price has tumbled since then, to close at $23.29 on Wednesday.
A Facebook spokesman declined to comment on the legitimacy of the messages published by Greenspan.
Read more on the alleged conversations at The Wall Street Journal.