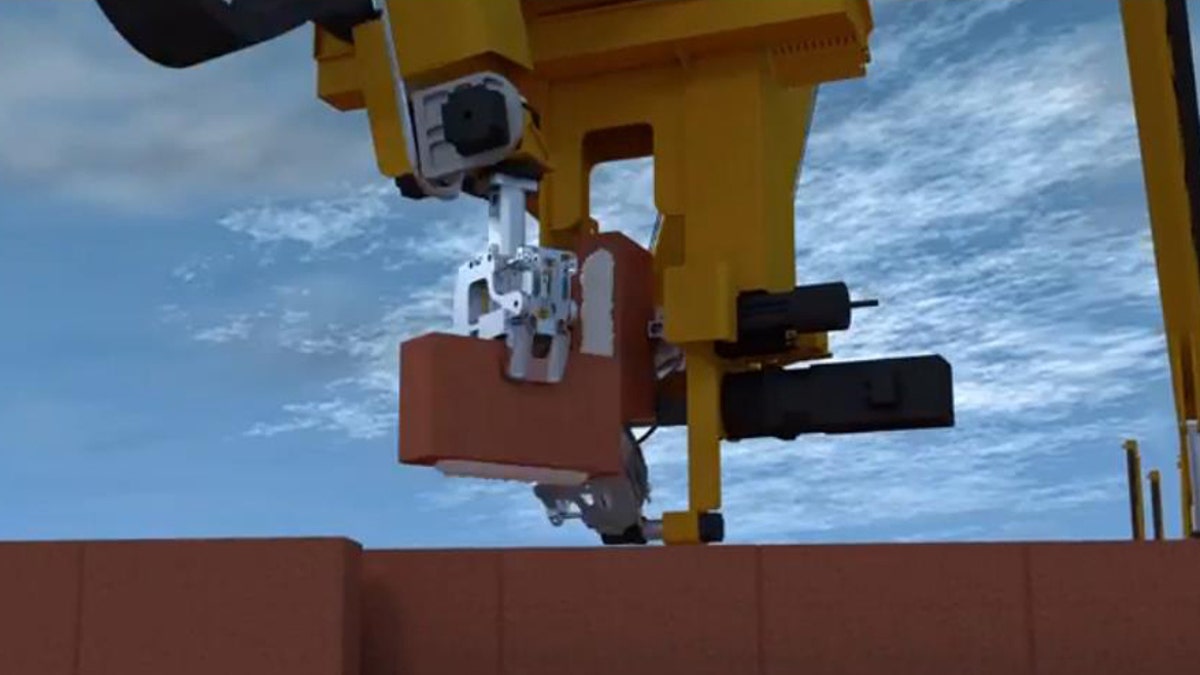 Stone masons beware: An Australian engineer has developed a bricklaying robot that can lay 1,000 bricks an hour, work 24/7, and complete the shell of a brick home in just two days.
FastBrick Robotics says its robot, named Hadrian, can achieve accuracy to within 0.5mm accuracy over a large area and erect about 150 homes a year. The robot sits on the end of a long boom to execute a building plan that's programmed into it.
According to PerthNow, a 3D computer-aided design (CAD) laying program of a house or structure is created, then the location of every brick is calculated and creates a program that is used to cut and lay the bricks in sequence from a single, fixed location. Mortar or adhesive is delivered to the robotic laying head and applied to the brick.
Think of it as 3D printing on a grand scale.
"People have been laying bricks for about 6,000 years, and ever since the industrial revolution, they have tried to automate the bricklaying process," inventor Mark Pivac told PerthNow. The aeronautic and mechanical engineer said his interest in the idea of developing the robot was sparked during a bricklaying crisis in Perth in 2005.
The huge robot features a laser guidance system and can be powered by electric generator or other on-site power. It was named after the Hadrian's wall, the ancient Roman defense wall.
FastBrick Robotics says reduced construction time allows for greater flexibility and time/cost savings to builders and their customers. Operators will likely still be required.
Related: Steve Wozniak welcomes his robot overlords, says the future no longer scares him
Other applications for this technology include freeway noise walls, high-rise infill projects, and other commercial possibilities.
Hadrian has already attracted investment from Cygnet Capital Group, and its developers expect it to be available first in Western Australia, then the rest of the country and globally.