Finally, an alarm clock that greets you with coffee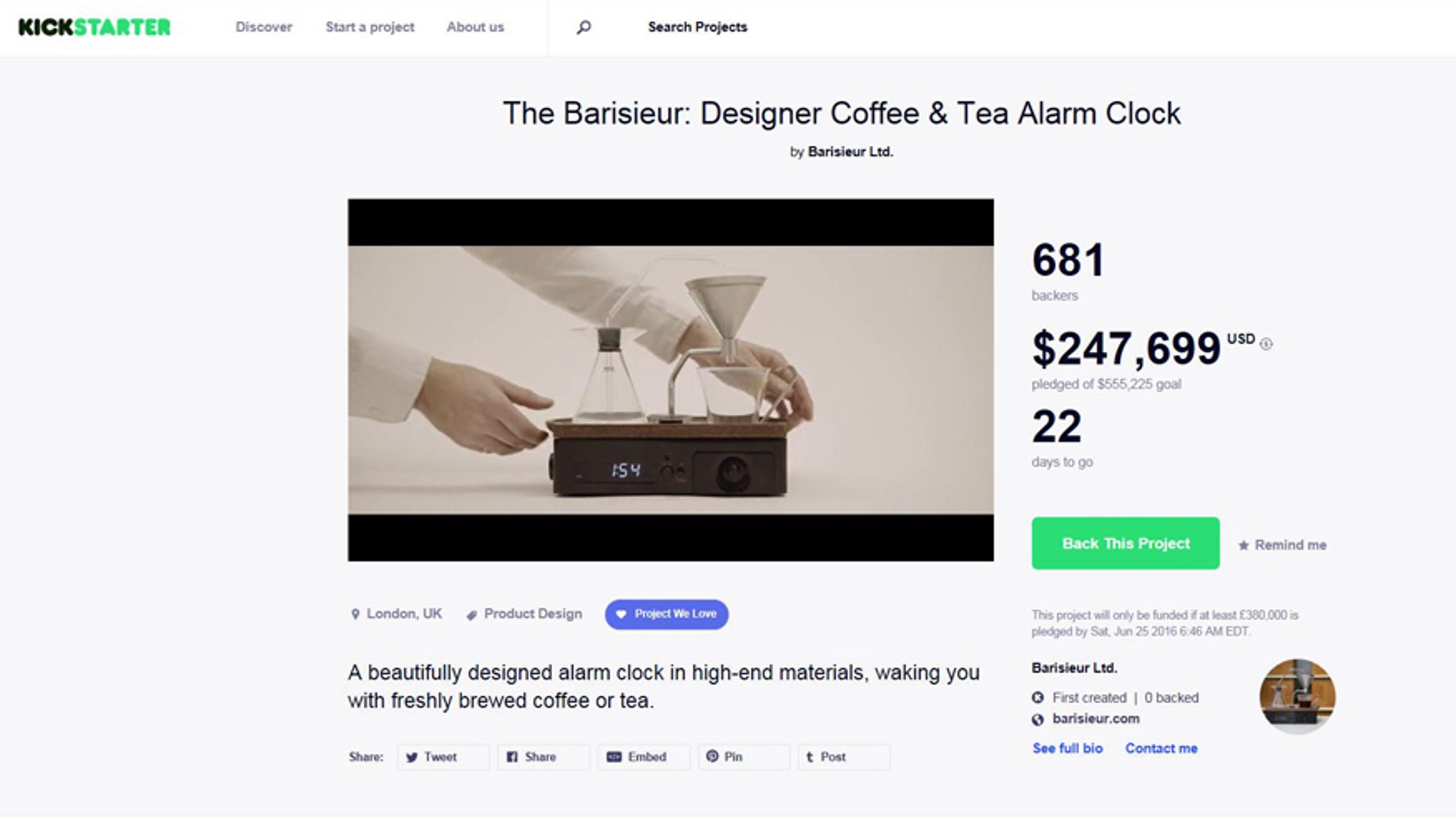 How soon after waking up do you like your morning coffee? If your answer is "before I wake up," then the Barisieur may be for you. The "designer coffee and tea alarm clock" will gently rouse you from your slumber with the sounds and aroma of coffee (or loose-leaf tea) being brewed, reports Eater.
The goal of the gadget is to "stimulate the senses, leading to awakening," designer Joshua Renouf says, per Trusted Reviews. But it's not on the market yet.
A Kickstarter campaign to fund the production of the Barisieur had, as of this writing, raised more than $230,000 toward a $500,000 goal. The concept (a "pet project" for Renouf) has been around since at least 2014, Engadget reports.
And, if all goes well (the crowdfunding campaign still has 23 days to go), the coffeemaker will ship next year. Eater likens the Barisieur to another sensory alarm clock that uses the aromas of coffee, bacon, or even cash to stir users.
But where that unit may leave you uncaffeinated, the Barisieur actually delivers … a cup of coffee. Here are the specs:
An induction hob heats the water to 94 degrees.
There's a reusable steel mesh filter.
A storage tank keeps milk cool overnight.
There's storage for sugar and other condiments.
There's a USB port for phone charging.
According to the makers, even prepping the Barisieur each night carries a benefit: "It encourages a ritual in order to establish a routine before going to sleep, signaling to the body and mind that it is time to unwind and relax." But Eater warns users to "try not to spill boiling-hot coffee all over themselves when they absent-mindedly hit the snooze button." (This alarm-clock app gathered stats on 1 million users; here's what it found.)
This article originally appeared on Newser: Finally, an Alarm Clock That's Good for Something (Coffee)