Factbox: The M4 and AK-47 Compared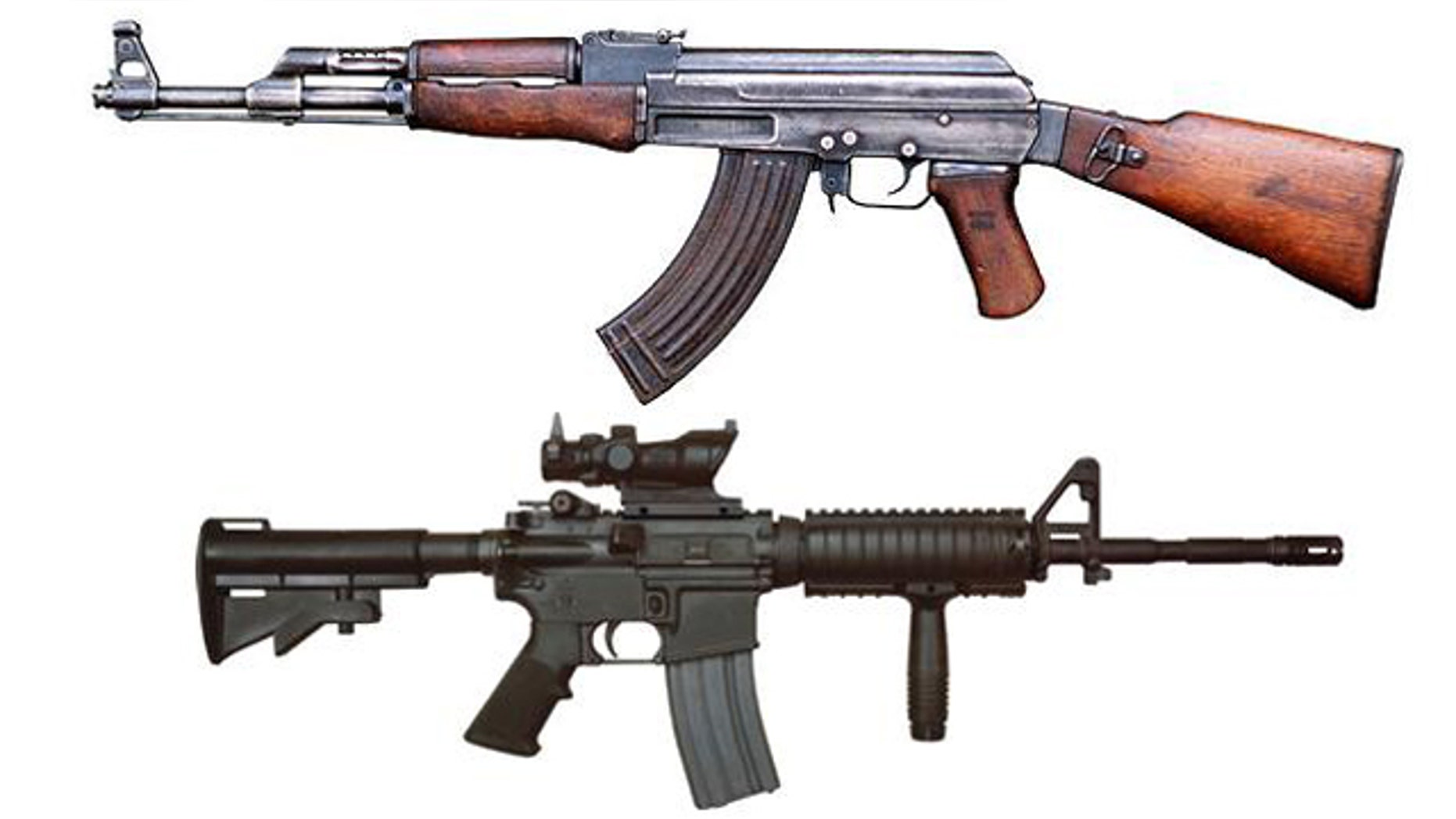 Taliban fighters in Afghanistan are attacking U.S. Army soldiers with AK-47s, while the army relies upon the M4 Assault rifle. The AK-47 uses a larger bullet, which leads to more kickback upon firing. Some reports indicate that the U.S. Army is looking to upgrade the weapons being used in Afghanistan to larger caliber guns.
Here, the differences between the two weapons.
M4 Carbine 
ABOUT:
* Entered Army Service in 1997
* A compact version of the M16A2 rifle, with a collapsible stock, a flat-top upper receiver accessory rail and a detachable handle/rear aperture site assembly
* The M4 enables a soldier operating in close quarters to engage targets at extended range with accurate, lethal fire.
* It achieves more than 85 percent commonality with the M16A2 rifle
* It is ideally suited for use in close quarters and/or by soldiers who operate from vehicles with limited stowage space
* The M4 can mount the optics and lighting components of the Modular Weapons System
* It has become the weapon of choice for the Global War on Terror
SPECS:
Caliber:   5.56 mm
Weight:   7.5 lbs (loaded weight with sling & one magazine)
Max. Effective Range:   600 m (area target) 500 m (point target)
Manufacturer: Colt Manufacturing (Hartford, CT)
[Source: US Army]
==========================
AK-47
ABOUT:
* The most commonly encountered assault rifle on the planet
* The AK-47 was first fielded with Russian troops in 1949
* As of 1990, more than 70 million Kalashnikov automatic rifles of various designs had been produced
* At present the AK-47 is in service with the Armed Forces of more than 50 countries
* The AK-47 has come to symbolize armed struggle and national liberation, and insurrection and political violence
SPECS:
Caliber/Ammunition Types 7.62
Magazine Capacity 30
Effective Range (m) 300
Fire Mode: Semi-automatic, Full automatic
[Source: Global Security]