Facebook's Zuckerberg Discusses 'War' With Google on Charlie Rose Show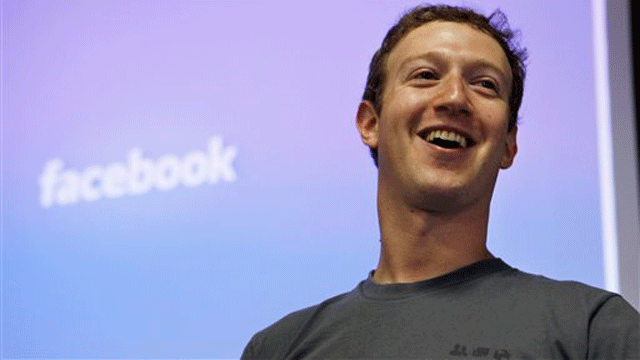 The social network is coming to PBS.
Facebook co-founder Mark Zuckerberg and COO Sheryl Sandberg will appear in an hour-long interview with broadcast journalist Charlie Rose Monday night on PBS. And according to Venturebeat, the interview -- taped last Thursday at Facebook's Palo Alto offices -- will feature the power duo discussing the social network's supposed "war" with Google and Facebook's IPO plans.
"There are four platforms out here [in Silicon Valley]: It's Amazon, it's Apple, it's Google, it's Facebook. And what we're going to witness over the next ten years is a flat-out war between the four of you for the future," Rose hypothesized in a trailer released prior the show's broadcast.
"People like to talk about war," Zuckerberg joked in response. "Google I think in some ways is more competitive and certainly is trying to build their own little version of Facebook."
"But there are a lot of ways in which the companies actually work together," he said. Amazon and Apple are more complimentary companies that Facebook can work with, Zuckerberg said. He noted that his company has evolved and gown in part due to partnerships with these and other companies -- meaning the "war" may be more of an illusion than a knock-down, drag-out brawl.
Zuckerberg and Sandberg also answered Rose's questions on privacy in the age of social media, China, the Arab spring and the lack of engineering talent in U.S., according to VentureBeat.