Facebook Unwelcome in Vietnam -- But Zuckerberg OK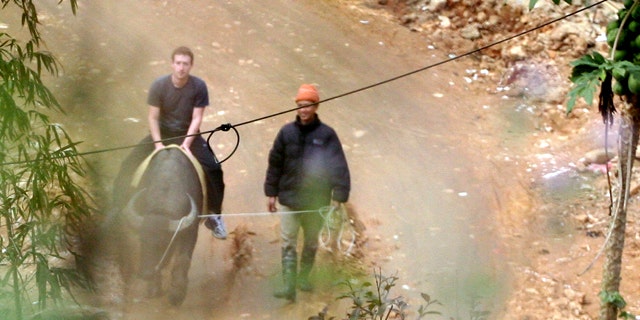 HANOI, Vietnam – Facebook founder Mark Zuckerberg chose a perhaps surprising destination for the holiday season: Vietnam, where the social-networking site is frequently blocked by local Communist authorities.
After arriving in Hanoi, local newspapers reported that Zuckerberg, his girlfriend and group of other friends visited the popular tourist destination Ha Long Bay before traveling to Sapa in northern Vietnam, where local hotel manager Le Phuc Thien said the 27-year-old billionaire rode a buffalo.
But while Zuckerberg might be enjoying himself in the country, Facebook itself does not have quite so smooth a ride.
Access to the site is often difficult in the single-party state, earning Vietnam stinging criticism from the United States and other governments that say the policy limits freedom of expression and potentially crimps contact between Vietnamese businesses and the outside world.
Web-savvy Vietnamese have found numerous ways to circumvent the block, but the restrictions often present a public relations black-eye for Vietnam's leaders -- and a business challenge for Facebook in a country of 90 million people where internet access is growing quickly.
While Facebook's representative in Vietnam told state-run media there that Zuckerberg's trip is purely a personal one, the publication of pictures in state-run media of him riding a buffalo and a mountain bike might also enable Facebook to present itself in a less threatening light.
It is a big ask, though. Diplomats in Hanoi say Vietnamese authorities are apprehensive of the impact of social-networking sites such as Facebook. This fear was heightened by the way activists in the Middle East this year used sites like Facebook and Twitter to organize ground-breaking protests there.
Zuckerberg could not immediately be reached for comment.
He does, however, have a track record of going to places where his brainchild is viewed with suspicion. Last year Zuckerberg went to China, where Facebook has also fallen afoul of local authorities' firewalls.
Read more at The Wall Street Journal.