Facebook tweaks privacy policy -- again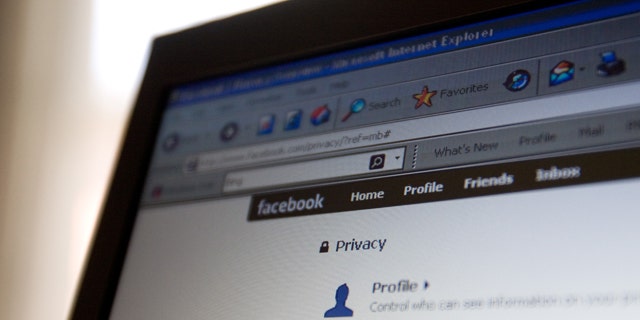 It always seems to be the question: Just who can see what on your Facebook page?
The world's biggest social network is hoping to clear this up for its billion users once again with yet another update to your privacy options, starting with your Facebook birth.
"We're pleased to be rolling out more prominent and detailed privacy information to new users as soon as they begin the account sign-up process," explained Erin Egan, the company's chief privacy officer. Facebook hopes to clear up any lingering mystery for concerned users about who can see what.
[pullquote]
"At Facebook, we're committed to making sure people understand how to control what they share and with whom," Egan said, "and we appreciate the guidance we've received from the Irish Data Protection Commissioner's Office as we strive to highlight the many resources and tools we offer to help people control their information on Facebook."
As newbies begin the account sign-up process, every detail of information entered can be altered for view by a different audience. Current users can also access the updated resources for privacy education published on the Privacy page.
One of the new security features allows you to select an audience for your high school, college or university, and employer. New user are prompted to do this as they fill in such information; current users can change these settings by clicking "Update Info" on their profile page.
A tutorial takes you first through your default settings and how to select an audience for information shared on your Timeline. This also pertains to Tagging people and things, the company explained.
When you tag someone, they'll be notified and vice versa. The post on your Timeline will only be visible to the audience you selected plus friends of the tagged person. You can also change your settings to review all timeline posts before they go live to your audience.
Next up, Facebook helps you choose who can access your data like personal information. For example, you can make your phone number available only to some groups or individual people.
Prior to installing an app, game, or liking a website, you can control who sees your activity on these using the in-line audience selector next to the description. You can later go back and view and manage its settings in your App Settings.
You can also always turn off these functions within your Privacy Settings. In the in the Ads, Apps and Websites section, click Edit Settings then select Turn off link.
Each selected privacy setting can always be updated and changed by going to the Privacy Setting tab.