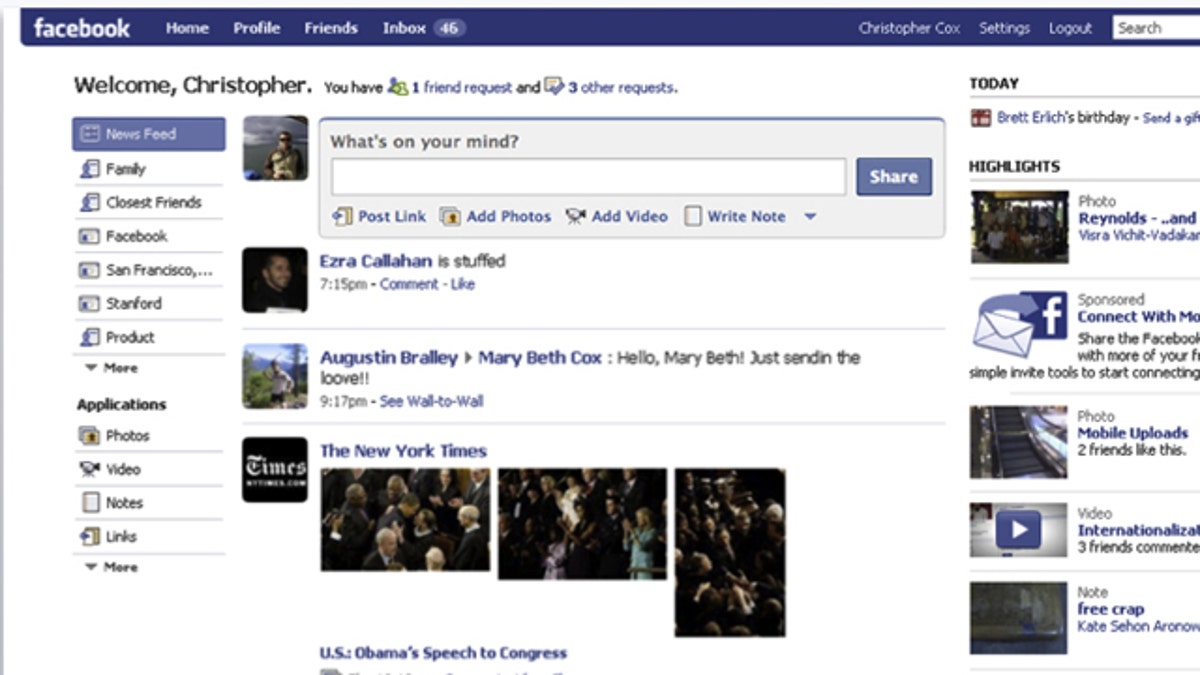 Facebook is rolling out a new redesign, but the big change -- a transformation of its instant messaging product into a full fledged Web mail app -- is being developed behind the scenes, says TechCrunch.
Facebook's instant messenger is currently baked into the site: Pay a visit to Facebook and you're automatically logged into the messenger.
But according to TechCrunch, the site hopes to evolve its messaging client into a far more robust one, something that reaches beyond the site itself.
Michael Arrington, the editor of the popular technology site, reports that there will be full POP/IMAP support, meaning users can access the account other than through Facebook itself. Your e-mail account name will be your vanity URL: vanityurl@facebook.com.
"Tacking a real webmail product on top of those vanity URLs and Facebook connect is something even Google may shudder at," says Arrington. "Gmail killer? I don't think so. But a strong product move nonetheless."