Facebook, tech giants creating 'crisis in democracy' and must be held liable, UK report says
A scathing new report from the British parliament calls for technology companies to be held liable for "misleading" content on their platforms and says the world is facing a "democratic crisis" thanks to the spread of false information online.
The 89-page report is the product of a months-long inquiry by the U.K. parliament's Digital, Culture, Media and Sport Committee, which investigated tech companies including Facebook on issues of privacy and misinformation.
"We are facing nothing less than a crisis in our democracy—based on the systematic manipulation of data to support the relentless targeting of citizens, without their consent, by campaigns of disinformation and messages of hate," Damian Collins, chair of the committee, said in a statement.
The report recommends a wide range of remedies, including a full audit of tech companies' security and their algorithms; a ban on micro-targeted political advertising to similar audiences; establishing "clear legal liability" for firms like Facebook, Twitter and Google to act against harmful, illegal content with criminal proceedings resulting from a failure to act; and a new code of ethics that all tech platforms would agree to uphold.
SOCIAL MEDIA HELPS SOLVE MYSTERY OF SKIER WHO DISAPPEARED IN THE ALPS IN 1954
Facebook, which has come under fire from all sides for its policies around disinformation and harmful content, on Friday banned conspiracy theorist Alex Jones for 30 days for repeatedly posting content that violated the social network's community guidelines.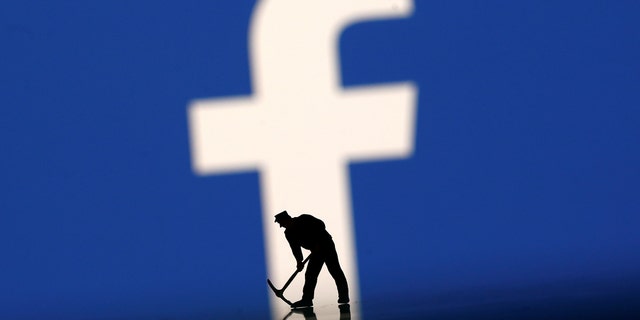 "Social media companies cannot hide behind the claim of being merely a 'platform,' claiming that they are tech companies and have no role themselves in regulating the content of their sites," the report says. "That is not the case; they continually change what is and is not seen on their sites, based on algorithms and human intervention."
The report—which calls for a probe into connections between Arron Banks, a wealthy backer of Brexit, and Russia—also slams as "disingenuous" Facebook's denial of direct Russian interference during the Brexit referendum.
PRETTY SCALE SITE BLASTED FOR BRUTALLY RATING LOOKS OF 10,000 WOMEN
Richard Allan, Facebook's vice president of policy, said in a statement to the Wall Street Journal that the committee has "raised some important issues," adding that the company was "pleased to be able to contribute to their work."
"We share their goal of ensuring that political advertising is fair and transparent and agree that electoral rule changes are needed," Allan wrote. "We have already made all advertising on Facebook more transparent." Facebook has allowed users to see all ads on a page, including those not targeted at them, and has created an archive of political ads users can search.
Facebook, which has been forced to aplogize many times, saw the largest one-day drop in its market value on Thursday after investors learned of its stagnant growth and growing costs related to fact-checking, privacy and hate speech monitoring.