Facebook revamps policies after anti-Semitic ad targeting scandal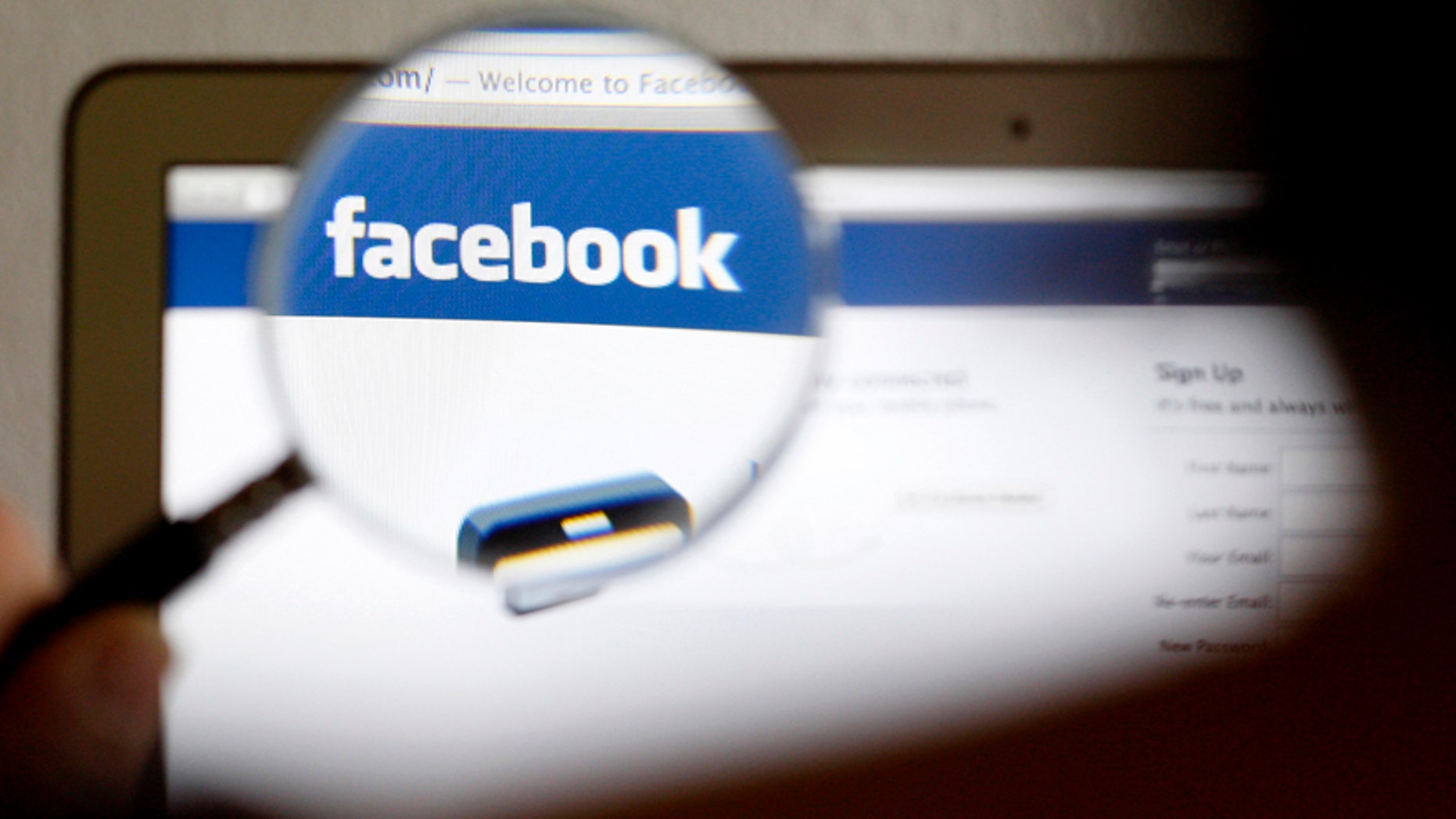 Facebook COO Sheryl Sandberg announced the social networking giant would strengthen its ad targeting policies after a recent scandal which let ad buyers target anti-Semitic categories.
In a blog post, Sandberg announced several steps the company is taking to make sure its ad-targeting policies and tools are strengthened.
"First, we're clarifying our advertising policies and tightening our enforcement processes to ensure that content that goes against our community standards cannot be used to target ads," Sandberg wrote in the post. "This includes anything that directly attacks people based on their race, ethnicity, national origin, religious affiliation, sexual orientation, sex, gender or gender identity, or disabilities or diseases. Such targeting has always been in violation of our policies and we are taking more steps to enforce that now."
FACEBOOK USED ANTI-SEMITIC AD CATEGORIES, REPORT SAYS
The tech exec also said the company would be adding more human review and oversight to a process that is largely automated.
Lastly, Facebook will create a program "to encourage people on Facebook to report potential abuses of our ads system to us directly."
"We hope these changes will prevent abuses like this going forward," Sandberg continued. "If we discover unintended consequences in the future, we will be unrelenting in identifying and fixing them as quickly as possible. We have long had a firm policy against hate on Facebook. Our community deserves to have us enforce this policy with deep caution and care."
Last week, news organization ProPublica said it paid Facebook $30 to display three "promoted posts" in the news feeds of people who expressed interest in topics like "Jew hater," "How to burn jews," or, "History of 'why jews ruin the world.'"
ProPublica found that the ads were approved by Facebook in 15 minutes.
After being alerted by ProPublica, Facebook removed the anti-Semitic categories. A Facebook spokeswoman told Fox News the anti-Semitic categories were "self-reported based on how people filled out their profiles."
"Essentially, users filling out their profiles may have added descriptions like 'Jew hater'," the spokeswoman wrote, "which then would appear to advertisers as potential categories of users to which ads could be directed, no algorithm involved."
FACEBOOK UNCOVERS $100K IN FAKE AD SPENDING TIED TO RUSSIAN OPERATIVES DURING 2016 ELECTION
Earlier this month, Facebook uncovered approximately $100,000, spread across approximately 3,000 ads, in fraudulent ad spending across its network tied to the 2016 U.S. Presidential election.
Concerns over ad targeting increase
As more advertising moves online, ad targeting has become an issue for the dominant players in the space, including Google.
Google's ad targeting is also in the spotlight after a report that the tech giant allowed advertisers to run ads targeted to anti-Semitic and racist keywords.
BuzzFeed reported the Google advertising platform let advertisers target ads to people typing racist and bigoted terms into its search bar. Google also suggested additional racist and bigoted terms, according to the report.
As part of its investigation, BuzzFeed found that typing "why do jews ruin everything" into Google's ad-buying tool generated 77 keyword suggestions, such as "jews ruin the world." When BuzzFeed typed "white people ruin" as a potential advertising keyword into the ad platform, it suggested running ads next to searches including "black people ruin everything."
Google said that it has turned off the suggestions and any ads that made it through. "Our goal is to prevent our keyword suggestions tool from making offensive suggestions, and to stop any offensive ads appearing," explained Sridhar Ramaswamy, the company's senior vice president of Ads, in a statement emailed to Fox News last week. "We have language that informs advertisers when their ads are offensive and therefore rejected. In this instance, ads didn't run against the vast majority of these keywords, but we didn't catch all these offensive suggestions."
GOOGLE ALLOWED ANTI-SEMITIC, RACIST, AD TARGETING, REPORT SAYS
According to research firm eMarketer, Google and Facebook account for nearly three-quarters of the projected $83 billion in digital ad spending in the U.S.
Follow Chris Ciaccia on Twitter @Chris_Ciaccia. Fox News' James Rogers contributed to this story.