Facebook patent hints at creepy new feature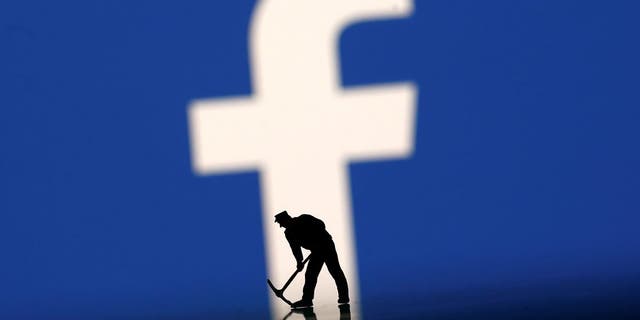 NEWYou can now listen to Fox News articles!
A patent filed by Facebook has been uncovered that could turn nearby weirdos into friends.
Facebook is eyeing the future technology that could suggest "friends" that are physically nearby. That data would be combined with other criteria such as when users likely had meetings and how long the meetings lasted.
The problem is that this is essentially guesswork on Facebook's part that may or may not include actual acquaintances or friends – the patent describes it as "inferred meetings" between one Facebook user and a second user.
CONSERVATIVES AT BIG TECH COMPANIES BELIEVER DIVERSE OPINIONS AREN'T WELCOME
"The plurality of factors can include… proximity between the first user and the second user, a frequency of inferred meetings between the first user and the second user, a duration of each of the inferred meetings between the first user and the second user, or a pattern of occurrences of inferred meetings between the first user and the second user," the patent reads.
The patent proposes using, for example, a device's gyroscope and accelerometer to analyze a user's movement to see if two people are moving in the same pattern.
While suggestions could include something as innocent as two people jogging together, the creepiness comes into play when, for example, you have close contact with someone on a daily bus commute and the weirdo sitting across from you pops up in your suggested friends' list.
Facebook asserts that this is only a patent that won't necessarily be implemented.
"We've often sought patents for technology we never implement, and patents should not be taken as an indication of future plans," a Facebook spokesperson told Fox News.
'SEXTORTION' SCAM USES PASSWORD BREACHES TO TARGET VICTIMS
Past Facebook practices
Facebook has filed patents in the past that try to analyze almost every aspect of a user's life, including where you are, whether you're surprised or bored, how much sleep you get, your political leanings and if you're in a romantic relationship.
The patent is in line with Facebook's penchant historically to grab more and more personal data. In one context, it could be viewed as an extension of the People You May Know feature, which can be both eerily accurate and creepily inexact at making Friends suggestions.
To address the latter, Facebook has a disclaimer under a description of People You May Know. "Sometimes we might get it wrong and recommend someone who you don't know or don't want to add as a friend," the disclaimer says.
People You May Know has been one of Facebook's most important features for building out its social network, which has more than 2 billion monthly active users.
While some Facebook users like it, "other Facebook users hated the feature," Gizmodo wrote in a post about the feature.
"They asked how to turn it off. They downloaded a 'FB Purity' browser extension to hide it from their view. Some users complained about it to the U.S. federal agency tasked with protecting American consumers, saying it constantly showed them people they didn't want to friend," Gizmodo wrote.