Facebook on Ice: New Data Center to Be Built Near Arctic Circle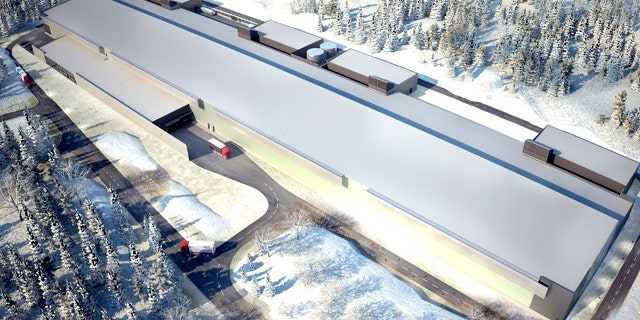 Social networking site Facebook is to build its first data center outside the United States in the northern Swedish town of Lulea, awarding an initial construction contract of $121 million, the companies said on Thursday.
The data center, set to be the largest of its kind in Europe, will take advantage of the climate in Lulea, among the coldest in Sweden, to cool tens of thousands of servers.
"Those servers basically are what allow us to support all of the Facebook products for our users. Friend requests, tags, user updates will be accessed through this facility," Tom Furlong, Facebook's director of site operations, told Reuters.
"It will mostly serve European users and ideally improve performance for them," he added in a telephone interview.
Swedish construction group NCC said it was part of a joint venture with two U.S. companies, DPR Construction and Fortis Construction, which had won a contract of 800 million crowns ($121 million) for the first of three server buildings in the data center. NCC's share was 400 million.
The data center will be the northernmost of its size on Earth. It is Facebook's first in Europe and will serve more than 800 million site users.
Facebook said in a statement it chose Lulea, despite its remoteness some 1,000 km north of Swedish capital Stockholm, because its cold climate would be good for cooling and that it could provide environmentally friendly hydro-power.
The three server buildings will have an area of 28,000 square meters (300,000 square ft) each. Construction takes place in three phases and begins instantly.
"The first building is to be operational within a year and the entire facility is scheduled for completion by 2014," the company added. "About 300 full-time positions will be required during the first three years."