Facebook CEO Mark Zuckerberg asks forgiveness for ways his 'work was used to divide people'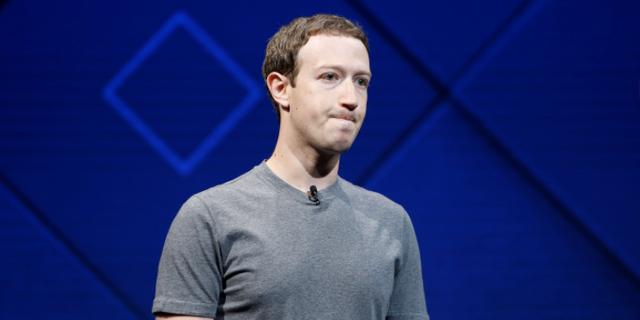 Facebook CEO Mark Zuckerberg has asked for forgiveness for the ways his work "was used to divide people rather than bring us together."
The Facebook co-founder posted the message on the social network Saturday to mark the end of Yom Kippur, the Day of Atonement, which is the holiest day in the Jewish year.
"Tonight concludes Yom Kippur, the holiest day of the year for Jews when we reflect on the past year and ask forgiveness for our mistakes," he wrote. "For those I hurt this year, I ask forgiveness and I will try to be better. For the ways my work was used to divide people rather than bring us together, I ask forgiveness and I will work to do better. May we all be better in the year ahead, and may you all be inscribed in the book of life."
FACEBOOK UNCOVERS $100G IN FAKE AD SPENDING TIED TO RUSSIAN OPERATIVES DURING 2016 ELECTION
The post, which has been shared more than 7,000 times, did not cite any specific examples of division.
Facebook is in the spotlight as it attempts to tackle fake news on the social network. The company's battle comes amid investigations into alleged Russian meddling in the 2016 election, which Russia allegations.
Nine days after the 2016 U.S. Presidential Election, Zuckerberg described the notion that fake news influenced the outcome of the election as "crazy."
PRESIDENT OBAMA WARNED MARK ZUCKERBERG ABOUT FAKE NEWS ON FACEBOOK, REPORT SAYS
Last month, however, Facebook announced that it uncovered $100,000 in fake ad spending tied to Russian operatives during the 2016 U.S. Presidential Election, associated with around 3,000 ads. The ads were connected to about 470 inauthentic accounts and Pages, Facebook said.
While the vast majority of ads didn't reference the election, voting, or a particular candidate, they did focus on amplifying divisive social and political messages such as LGBT matters, race, immigration and gun rights, according to Facebook.
The social media giant is expected to turn over the ads to Congress on Monday. Company officials will meet with the House and Senate intelligence committees and the Senate Judiciary Committee to hand over the ads, a Facebook official said. The official requested anonymity because the meetings are private.
TWITTER UNCOVERS $274K IN AD SPENDING BY RUSSIAN OPERATIVES TIED TO 2016 ELECTION
During a Facebook Live Chat last month, Zuckerberg said that the company would strengthen its ad review process for political ads.
Twitter recently announced it has uncovered several accounts linked to the same alleged Russian activity on Facebook, as well as $274,000 spent on ads by state-owned TV network Russia Today in the 2016 U.S. Presidential election. Twitter's move prompted a scathing response from Russia Today.
As the probe into Russian election meddling continues, the House and Senate intelligence panels have asked Facebook, Twitter, and Google to testify publicly in the coming weeks. None of the companies have said whether they will accept the invitations.
The Associated Press and Fox News' Chris Ciaccia contributed to this article.
Follow James Rogers on Twitter @jamesjrogers