Facebook accused of censorship by liberal site after Weekly Standard fact checks article
A liberal news site is seeing red after a Facebook fact checker tagged a story as false.
A writer at liberal news site ThinkProgress is outraged that Facebook has labeled an article he wrote about Supreme Court nominee Brett Kavanaugh as "false" based on a fact check by The Weekly Standard.
Facebook announced last year that it would work with The Weekly Standard, which describes itself as a "Weekly Conservative Magazine & Blog," as a fact checking partner.
The ThinkProgress article in question is, "Brett Kavanaugh said he would kill Roe v. Wade last week and almost no one noticed."
The label was applied because Kavanaugh never "said" he would "kill" Roe V. Wade as stated in the ThinkProgress headline.
Facebook demotes posts rated by its fact-checkers as "false," which can reduce the article's distribution in Newsfeed by 80 percent.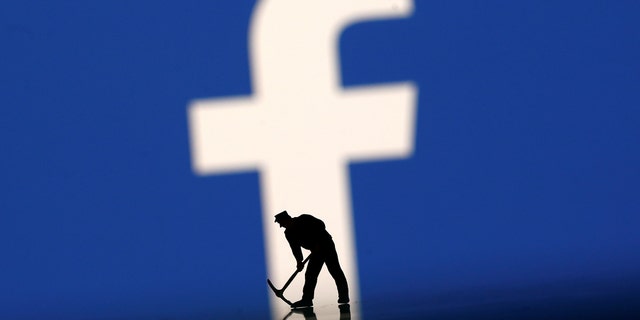 A source familiar with the incident told Fox News that if two fact-checkers disagree on a rating, then Facebook won't take action to reduce the article's distribution in Newsfeed.
GOOGLE, FACEBOOK FACE MASSIVE FINES OVER TERROR PROPAGANDA
Regarding the incident with ThinkProgress, the source said that the other fact checkers did not object to the Weekly Standard's rating.
ThinkProgress responded with "Facebook's idea of 'fact-checking': Censoring ThinkProgress because conservative site told them to" written by Ian Millhiser, the Justice Editor for ThinkProgress and writer of the original story that was fact checked by Facebook.
"The article in question…pointed out that, when you read a statement Kavanaugh made during his confirmation hearing alongside a statement he made in a 2017, it becomes clear he is communicating that he opposes Roe v. Wade. Our article is factually accurate and The Weekly Standard's allegation against us is wrong," Millhiser wrote.
Those two statements are spelled out in the original Millhiser article, which cites a Kavanaugh speech in 2017 praising Justice William Rehnquist's dissent in Roe v. Wade and an opinion "arguing that the Trump administration could temporarily imprison undocumented women who were seeking an abortion."
Millhiser goes on to write that "said" can mean to "indicate," "show," or "communicate" an idea, referring to the original ThinkProgress headline.
EVACUEES TURN TO FACEBOOK TO FIND SHELTER FROM HURRICANE FLORENCE
"If the headline had said that Kavanaugh had 'appeared to be telegraphing,' or 'hinted at,' or even 'heavily suggested' he would kill Roe v. Wade, that would be one thing. But 'said' is a strong word. It makes it sound like Kavanaugh directly stated his intention to kill Roe v. Wade," wrote Robby Soave in Reason.com, a libertarian online publication.
"Honestly, I don't get the hubbub. ThinkProgress could easily fix or refute my fact check and solve the problem. They have chosen, so far, not to pursue a remedy or refutation," said Weekly Standard fact checker Holmes Lybrand in a tweet.
In addition to the Weekly Standard, other U.S.-based Facebook fact checking outlets, which have to be certified by Poynter, are the Associated Press, Factcheck.org, PolitiFact, and Snopes.com.
Fox News reached out to The Weekly Standard for comment.
Fox News' Christopher Carbone contributed to this report.