EXCLUSIVE: Facebook must be broken up and face strict privacy controls, coalition urges FTC
A coalition of organizations is planning to ask the Federal Trade Commission to break up Facebook in order to restore control to its 2 billion users and prevent further abuses of privacy.
Freedom from Facebook, which has decried the tech giant's mishandling of user data during the Cambridge Analytica scandal, says that Mark Zuckerberg's company is likely in violation of a 2011 consent decree it signed with the FTC.
The FTC is currently examining whether the tech behemoth did, in fact, violate the 2011 consent decree. If the commission finds that it did, Facebook could be facing fines in the trillions of dollars that would likely bankrupt the company.
FACEBOOK FORCES ADMINS OF POPULAR PAGES TOSHARE LOCATION INFORMATION
Under the consent decree, Facebook agreed to get consent from users before sharing their data with third parties and the company was required to have a third-party conduct audits of its privacy practices every two years to certify their effectiveness.
In the case of the Cambridge Analytica data scandal, the tech platform could face a fine of $40,000 for each of the 87 million users whose data was mishandled – adding up to several trillion dollars.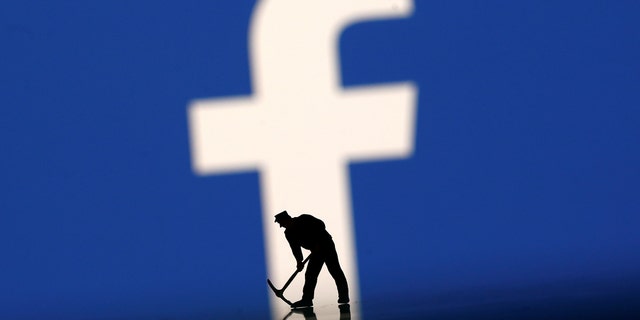 Facebook, which also owns WhatsApp, Instagram and Messenger, has become so embedded into every aspect of our lives that it's hard to imagine it being broken up. The advocate group claims that Facebook and its subsidiaries account for more than three-quarters of mobile social networking traffic in the United States.
"Breaking it up is the foundation to ensuring that power is restored to the American people," Sarah Miller, a spokesperson for Freedom from Facebook, told Fox News. "We're looking at this from a perspective of needing to restore power to people over their relationships, over their privacy."
In its comment to the FTC, Freedom from Facebook recommends three main remedies: spinning off WhatsApp, Instagram and Messenger; enforcing interoperability standards, similar to what the FTC imposed on AOL Messenger during the AOL-Time Warner merger settlement in 2001; and imposing strict privacy rules.
"Without such structural remedies, Facebook—as the company has proven in recent years, when it has repeatedly apologized for the transgressions without fixing the underlying problems posed by its business model—will simply return to its standard operating procedure," Freedom from Facebook's public comment reads.
A representative from the tech platform previously told Fox News they don't believe Facebook violated the 2011 consent decree, but that the firm is cooperating with the FTC's probe.
When Zuckerberg was pointedly asked on Capitol Hill by Sen. Lindsey Graham (R.-SC.) about whether Facebook is a monopoly, the tech executive danced around the question, saying it "doesn't feel like that" to him, which prompted laughter in the room.
Other lawmakers, including Sen. Ron Wyden, (D.-OR.), have floated the idea that Facebook could be broken up for antitrust violations if it does not handle the burgeoning scandal.
TWITTER SUSPENDS ALEX JONES FROM KEY FUNCTIONS OF HIS ACCOUNT
The FTC's definition of a monopoly can be found here.
"It's a question of political will and we think that there is," Miller said. "We can create that political will, we are creating that political will. Our democratic institutions need to stand up."
In addition to the FTC probe, Facebook is facing investigations by both the FBI and the Justice Department. The tech platform has come under fire, as well, for how its new ad policies negatively impact a host of different groups.
A recent survey by the Knight Foundation and Gallup showed large majorities of Americans are concerned about the power of internet companies to "give people a biased picture of the news, restrict the expression of certain viewpoints, and increase the influence of news that benefits the internet company and its preferred points of view."
The FTC's hearings on competition and consumer protection in will begin in mid-September and end in December.
Fox News reached out to Facebook for comment.