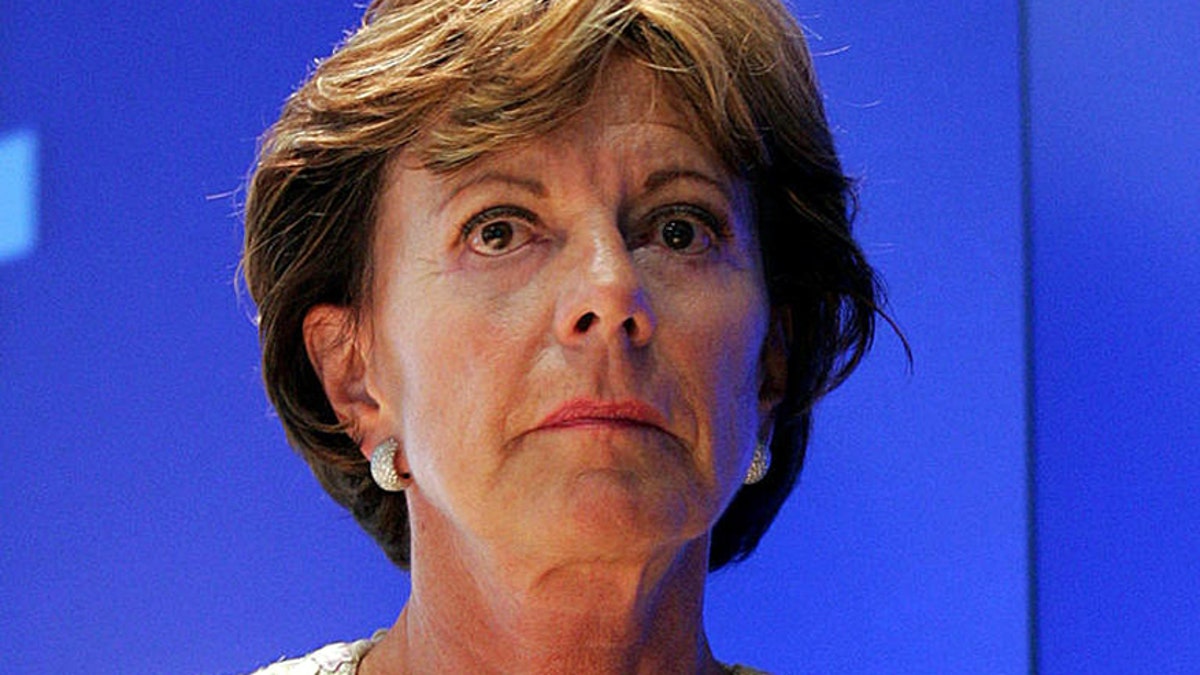 AMSTERDAM – The European Parliament adopted a "net neutrality" bill on Thursday, barring Internet service providers from giving preference to some kinds of traffic on their networks — such as streaming video — when it profits them.
The legislation responded to fears that providers would allot the lion's share of their bandwidth to people and companies willing to pay extra, slowing the Internet for others.
The bill also forbids telecommunications companies from blocking or degrading Internet services such as Skype or WhatsApp to prevent them from competing with their own offerings.
European Commission Vice President Neelie Kroes, who authored the bill, hailed the 534-25 vote as "historic."
The vote was greeted with delight by consumer advocates and online freedoms groups, and with dismay by telecoms, who say they are systematically being denied profits they need to innovate and invest in new capacity.
European policy is now departing sharply with the route taken in the U.S., where a net neutrality law was struck down in January. Since then, Netflix has contracted with Comcast for preferential treatment of Internet traffic bearing its film streams.
As part of the same package of telecommunications reforms approved Thursday, "roaming" charges that mobile phone users pay when traveling in other countries will be banned within the European Union by 2016.
"Europe's telecoms operators are facing decreasing revenues ... compared with operators in the U.S. and Asia," said the GSM Association, an industry group for mobile phone companies. In a statement signed by director Anne Bouverot, the group said European laws are "impairing their ability to invest in the infrastructure required to put Europe back on the path to growth and jobs."
The bill must pass a final hurdle before it becomes law: approval by national politicians at a Council of the European Union meeting later this year.
"Now the pressure turns to European leaders to listen to the people — not Vodafone, Orange, Deutsche Telekom and Telefonica," said Luis Morago of activist group Avaaz, referring to a group of Europe's largest telecommunications companies.