Elon Musk thrusts civilian flamethrowers into the spotlight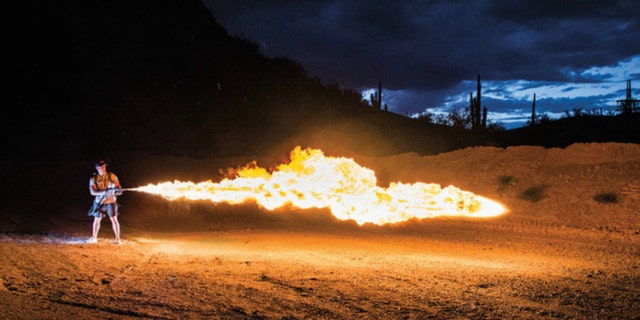 While Elon Musk was making headlines about his space innovations, down on the ground there was an epic race to snap up his flamethrowers.
What can this Musk flamethrower do? What sort of fiery flames could be unleashed?
While other models on sale can shoot flames up to 50 feet, Quartz has compared the Musk flamethrower to an "overpriced roofing torch."
The specifics of Musk's flamethrower will become apparent when the controversial device starts shipping in the spring. Earlier this year Musk's The Boring Company began selling flamethrowers for $500 dollars with a cap of 20,000. In mere days, Musk sold out, raising $10 million.
The internet was ablaze with frantic trawlers for spare flamethrowers. No doubt some headed over to eBay and found some Musk flamethrowers posted for as much as $25,000.
Cyberspace continues to be awash with folks in despair, lamenting they missed their chance to own their very own flamethrower.
AMAZING MILITARY ATVS ARMED WITH LASER WEAPONS WILL BLAST DRONES OUT OF THE SKY
Musk is the new kid on the flamethrower block. The Boring Company may have sold out, but there are other vendors to civilians out there.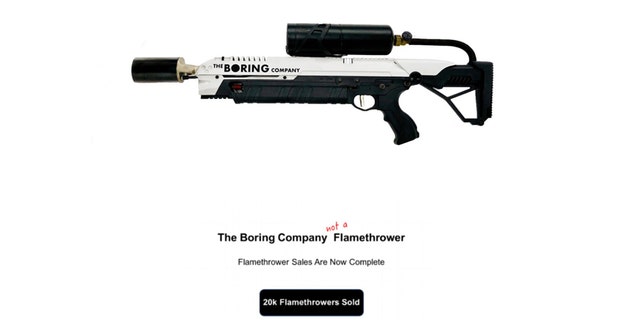 The military began using flame throwers World War I and decided to stop using flamethrowers in the 1970s. Now the U.S. military only uses them for very restricted, and limited, non-combat purposes.
For civilians the popular 50-foot flame shooter ThrowFlame X15 retails for $1,599.
How does it work? In simplest terms, there is a backpack with a tank of fuel. According to the company, it can hold about 3 gallons of fuel. The backpack has a hose connected to it. The user wields the hose to shoot and direct fire.
Even truck-mounted, powerful, flame shooting beasts are available to civilians too.
Who can buy them?
Flamethrower weapons are not federally regulated like other weapons such as guns.
There are no Federal restrictions or limitations to them. Remarkably, there are only a few states who regulate flamethrowers.
GLOCK MAKES MILITARY-GRADE PISTOL AVAILABLE TO CIVILIANS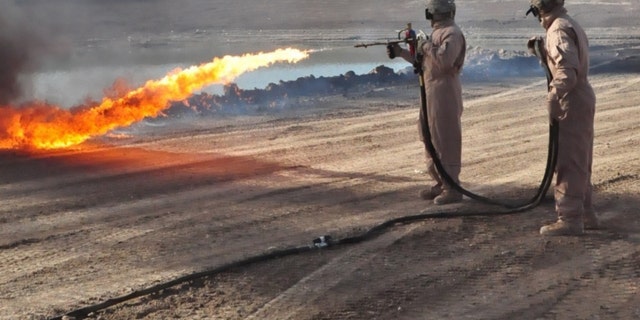 To purchase the Musk flamethrowers there were no age qualifications. There were no background checks to identify potential risks such as a history of criminal activity. The devices, however, do have their critics. One California lawmaker, for example, citing safety concerns, particularly in areas at risk of wildfire, has already voiced his opposition to the technology.
PODCAST: LEARN THE SECRETS TO A US NAVY SEAL BODY IN 10 EASY STEPS WITH THIS ELITE COMMANDO
So how will 20,000 civilians use the Musk flamethrower weapons?
Fun seems to be the primary purpose. Musk marketed them as big boys' toys. They will no doubt be the star attraction at BBQs in every state this summer.
Flamethrowers are used for practical purposes. On farms and ranches, for example, folks use them to clear fields by burning unwanted brush. Fire departments also use them for controlled burns to help prevent forest fires or to stop fires from spreading.
In some scenarios like clearing a field, drip torches may be far more effective and cheaper – but arguably far less fun.
Fun vs. safety
Flamethrowers look like a huge amount of fun. But should we be worried?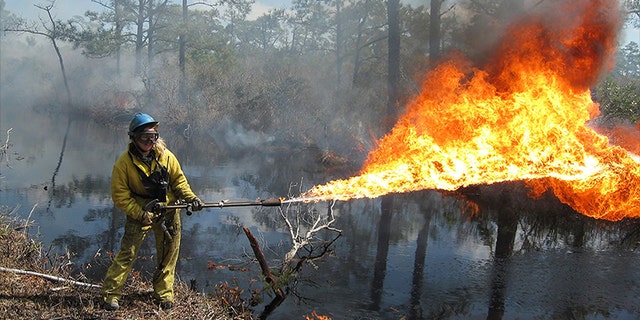 Between Musk's flamethrower weapons, other vendors and intrepid Americans with the DIY approach in the garage… no doubt far more than 20,000 flamethrowers will be spewing streams of fire and fireballs from coast to coast.
US MILITARY EYES FUTURISTIC 'BIONIC ARM' FOR TROOPS
In light of the horrible, tragic school shootings, should we be concerned that the next thing a student attacker brings to school to attack his fellow students and his teachers is a flamethrower?
Without age restrictions on flamethrowers, there is a very real and intensified risk a kid could use one to attack innocent civilian.
Flamethrowers can be extremely dangerous. In the hands of untrained, inexperienced civilians without professional protective gear, they can severely harm not just others, but also the user.
Not to mention, flamethrowers can easily accidentally set devastating fires to property and trigger forest fires.
How does the military use flamethrowers?
Flamethrowers were, and remain, controversial military weapons. The U.S. military stopped using flamethrowers for combat purposes in 1978.
The weapons were used for combat purposes in the World Wars, Korea, and Vietnam for purposes like destroying bunkers and vehicles. The fear of being burned alive made them a potent psychological weapon too, capable of instilling terror in enemy combatants.
ARMY SETS SIGHTS ON NEW SNIPER RIFLE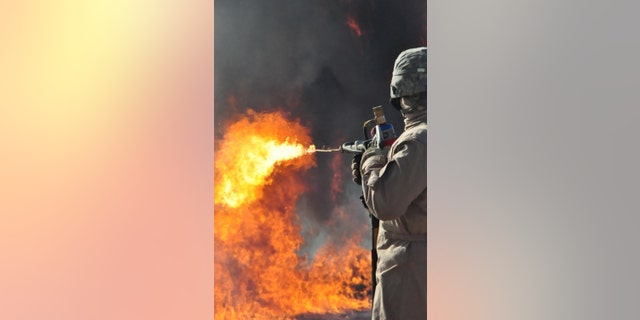 The M1 and the enhanced M1A1 flamethrower weapons were used back in World War II.
These days, some flamethrowers can shoot fire more than twice as far and incinerate targets in just seconds.
Modern flamethrowers can be vehicle mounted or carried like a backpack. And instead of combat, the military uses flamethrowers these days for crucial force protection and other tasks.
PODCAST: GO FROM MANLY TO MANLIEST – MASTER CLASS IN HOW TO BE A GENTLEMAN GLADIATOR WITH HBO'S GENERATION KILL STAR, REAL LIFE MARINE FORCE RECON RUDY REYES
Military's Ground Torch System
Gelfire Systems Terra Torch is a monster flamethrower. The Army uses it and has dubbed it the "Ground Torch System."
The Ground Torch System is truck-mounted flame throwing system designed to deliver a controlled burn. In addition to pickup trucks, it can be mounted on things like trailers, boats and more.
Flaming gel shoots out of the Ground Torch System and blankets the area with flames.
At a designated target, the GFS Terra Torch shoots ignited gelled fuel as far as 75 feet.
US ARMY TANKS GET FUTURISTIC SHIELDS TO DESTROY INCOMING THREATS
Similar to its practical uses on the homeland, it can be used to remove potentially obstructive vegetation along supply routes and even canals.
PODCAST: GO INSIDE DANGEROUS FIREFIGHTS WITH THIS SPECIAL OPERATIONS HERO
Flamethrowers can help keep soldiers safe
The military uses flamethrowers to destroy concealed improvised explosive devices (IEDs) by enemy combatants – making travel much safer. Hidden trip wires are another threat that the flames can be used to eliminate.
Clearing brush around forward operating bases so that enemy combatants can't use vegetation to conceal themselves and approach to attack is another key use.
The same concept applies to convoy routes. By clearing the vegetation, it removes places enemy combatants can hide and launch an ambush.
In terms of wildfires, the Army uses them to reduce that threat as well. In Alaska, the Army uses flamethrowers to help protect communities from wildfires that could ignite from the use of military weapon ranges and training areas.