Elon Musk releases first image of Boring Company's 'freeway' under LA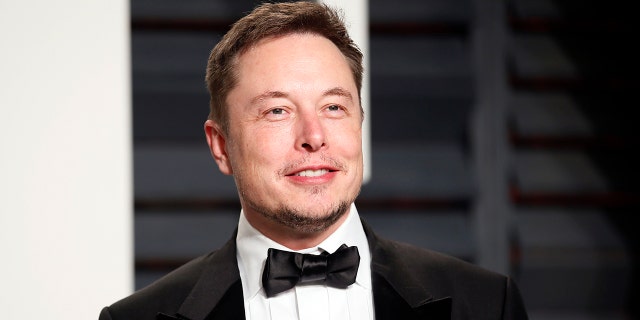 NEWYou can now listen to Fox News articles!
Tech luminary Elon Musk finally gave the world its first look at what The Boring Company has been up to.
The billionaire posted on a picture on Twitter on Saturday evening showing the tunnel dug by The Boring Company, an infrastructure company he founded. The goal of The Boring Company (a play on words), is to build a series of underground tunnels that can transport cars and help alleviate traffic.
Musk is starting with a route to Los Angeles, from SpaceX's headquarters in Hawthorne, throughout the rest of the city, one which is considered the most congested in the continental U.S.
ELON MUSK SHOWS OFF BORING COMPANY ELEVATOR FOR THE FIRST TIME
In 2016, Drivers in LA spent on average 81 hours in traffic, according to a story in The Los Angeles Times, which obtained the survey from data company Inrix.
In a separate tweet, Musk added that that the tunnel is 500 feet so far, but should be "2 miles long in three or four months and hopefully stretch the whole 405 N-S corridor from [Los Angeles International Airport] LAX to the 101 in a year or so."
In August, The Boring Company received approval by the city of Hawthorne (a city in southwestern Los Angeles County) to build the tunnel. The tunnel operates using electric skates, so that cars can move along swiftly.
In July, Musk showed off the elevator that would take cars from the congested roads to the underground network of tunnels.
In addition to the tunnel under LA, The Boring Company is also looking to have tunnels in other cities, including one stretching from Baltimore to New York (stopping in Washington and Philadelphia), as well as Chicago and other U.S. cities.
In addition to being CEO of The Boring Company, Musk is also the CEO of electric vehicle company Tesla, space exploration company SpaceX. He also co-founded artificial intelligence specialists Neuralink and OpenAI.
Follow Chris Ciaccia on Twitter @Chris_Ciaccia