Election 2016: Trump beating Clinton in Google searches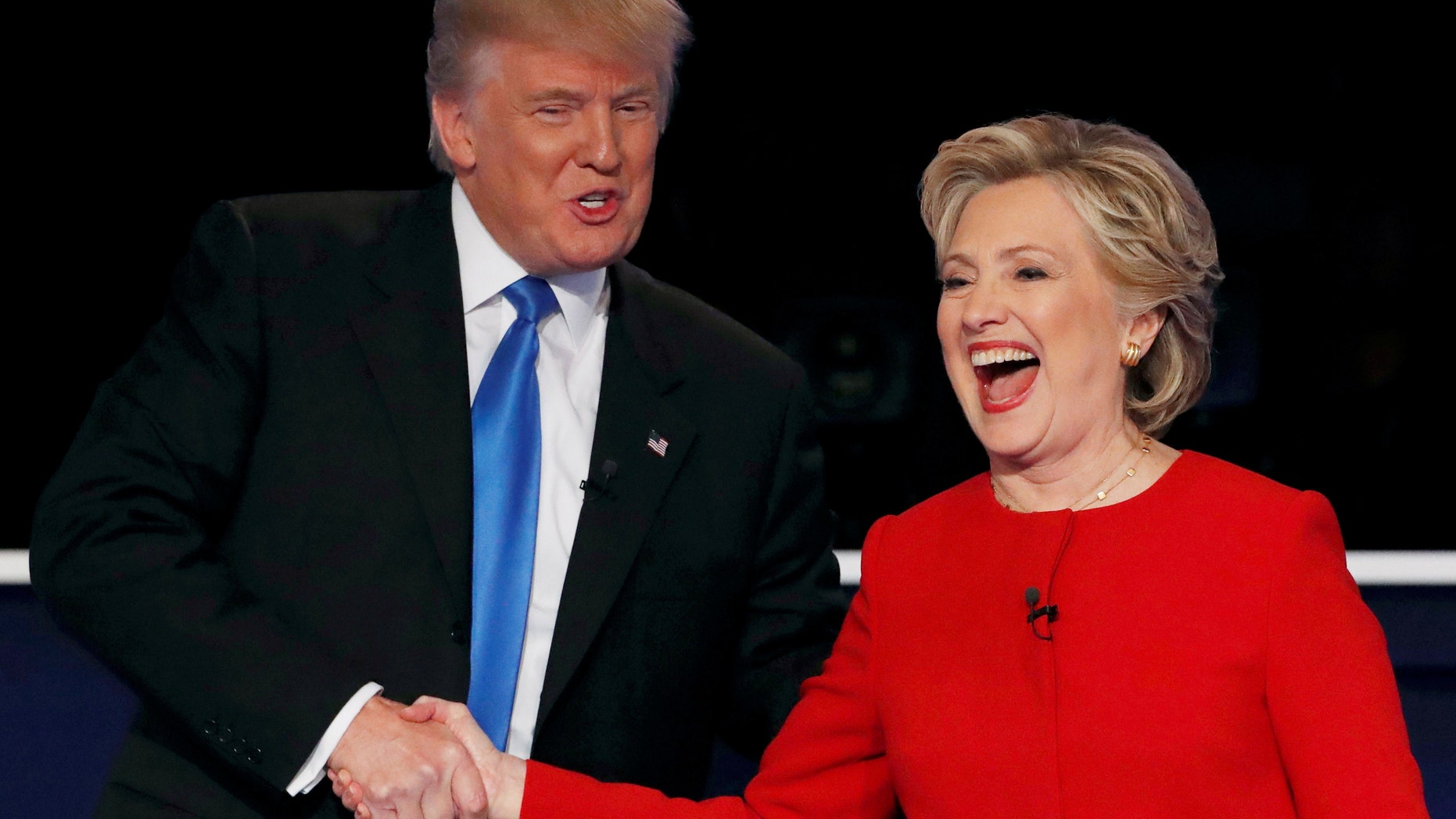 Donald Trump is ranking higher than Hillary Clinton in Google searches on the eve of the U.S. election, as voters hunt for information on the Republican presidential nominee.
Data released by Google show Trump dominating search in 38 states early afternoon Monday, including the battleground states of Florida and Michigan.
Google data also show that immigration is the top Trump-related search topic, followed by abortion and race issues.
"If you take a deeper look at the information, you'll see that the top five related searches to Mr. Trump are immigration, race, abortion, ISIS, and the economy - all hot button issues throughout this campaign," said social media expert and President of JRM Comm Jason Mollica, in an email to FoxNews.com. "When it comes to Mr. Trump, people still want to know more. It also means that potential voters want to read what he said in the last 24-48 hours."
SNAPPING A SELFIE WITH YOUR BALLOT COULD GET YOUR VOTE TOSSED OUT

Mollica noted, however, that the search data from Google should not be seen as a surge of voting for Trump. "It does mean that people are actively gathering and reading information in the last hours before Election Day," he added.
The hotly contested battle between Trump and Clinton is clearly generating huge interest in the U.S. electorate. Google has seen an incredible 233 percent increase in "how to vote" searches compared to the period before the 2012 presidential election. People are also actively searching for "where to vote", particularly in battleground states.
TRUMP, CLINTON, TIE IN GOOGLE DEBATE SEARCHES
Additionally, Google has launched a new election Doodle that shows the letters holding signs with the word 'vote' in different languages. When users click on the Doodle and type in their address, Google generates information on their nearest polling station, along with voting requirements and ballot details.
Twitter is also encouraging people to vote. The social media giant is promoting the #ElectionDay and #Election2016 hashtag and emoji, as well as providing information to voters via its @Gov Twitter Government account. Voters, for example, can direct message @Gov to find their polling place and ballot information.
"#ElectionFinalThoughts" and "Trump White House" are top trending Twitter topics Monday.
PENCE DOMINATED TWITTER DURING VICE PRESIDENTIAL DEBATE
Facebook has a "Get Ready for Election Day" that lets voters preview their ballot and provides information on the candidates, from presidential through to the local level.
Technology is being widely used to provide information for voters in the run-up to Tuesday's election. Analytics software specialist Rhiza, for example, has launched "My Pundit", a free tool for Amazon Alexa-powered devices that compiles voter registration, polling and fact checking data.
Follow James Rogers on Twitter @jamesjrogers