Eddie Bauer's Glorious New Airstream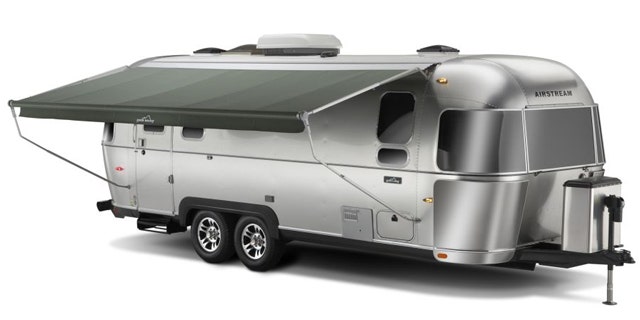 How cutting edge can you get? If you've got the bucks, there's a world of awe-inspiring gadgets and goodies out there for you. From hundred thousand dollar watches to speakers that sound so good they'll make an audiophile weak in the knees, The Big Ticket is your weekly peek into the best goods gobs of money can buy. And for more stuff you never knew you wanted, check out Uncrate.
Eddie Bauer Airstream
Airstream continues its trend of partnering with outside companies — like Design Within Reach, Victorinox, and Nissan — with the Eddie Bauer Airstream ($74,000). The 25-foot trailer features classic Airstream outer styling, a queen-size bed with an Eddie Bauer Goose Down duvet, pillows, and throw, maple and soapstone laminates, quilted fabrics, and stain-resistant Sunbrella upholstery on the interior, an oversized hatch for loading and unloading gear like bikes and kayaks, and a generous side awning. Just the thing you need to escape from the ordinary this spring.