Digital gate: Smart lock acts as your personal doorman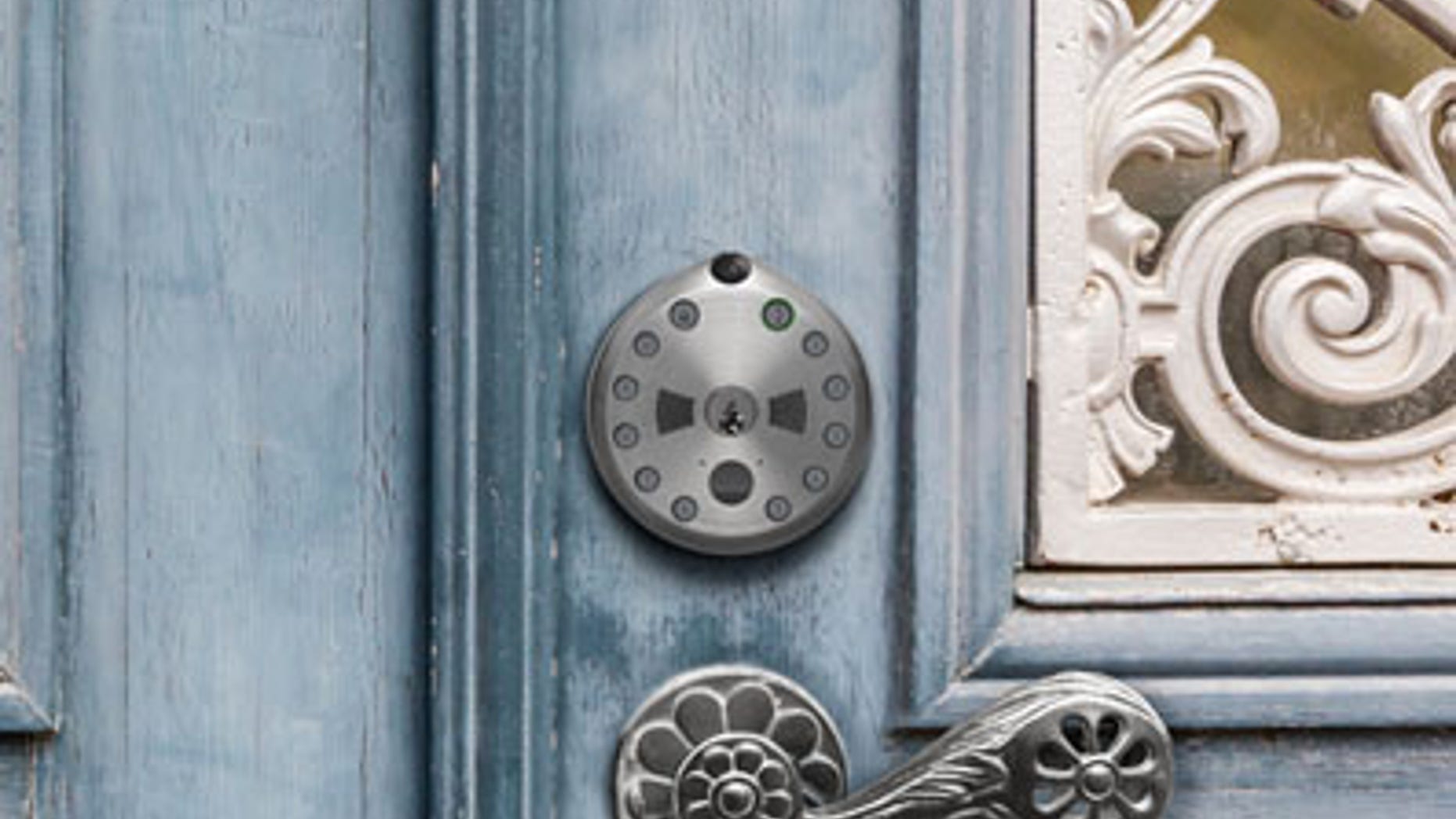 With over 23 million Americans falling victim to package theft last holiday season, 'holiday porch pirates' are projected to be at an all-time high and the old-fashioned lock and key might not be keeping up with the job.
The Gate smart lock, built by two former Google Glass engineers, can change the way people allow access and protect their home by offering an all-in-one solution to home access. This innovative device features a physical lock which has incorporated facial recognition software​, a ​keypad for remote key-less access, 2-way enabled audio, real-time motion activated video monitoring, and time stamping. These features are packaged neatly into a single standalone device so homeowners can manage their front door from anywhere.
The Gate smart lock allows the user to manage everything from their phone. "Over the last two years we have built a hardware that will directly connect to your home wifi and has a motion activated camera so if somebody comes to your door, you would get a notification to your phone," said Gate CEO Ehsan Saeedi. "You can see who is there through a real-time video camera that is on the door, you can talk to them through the app, and you can open the door for them."
NAVY GETS NEW FLIGHT SIMULATOR TECHNOLOGY
Saeedi also told Foxnews.com how the device can be ideal for Airbnb hosts, dog walkers, package deliveries, working parents to check on their kids, and home guests. "Besides all the security aspects and motion activity the camera presents, (Gate) provides convenience for Airbnb hosts, people that have dog walkers and/or cleaning services on demand… they can do it all from the office as they are sitting remotely."
Gate's motto is 'Protecting what's inside and connecting what's outside, securely'. As your personal doorman, this smart lock allows you to give trusted and reliable access of your home to family and friends, and common household services and deliveries while you are away.
"We are hoping to be the 'Gate' for your home services: from package deliveries to short-time rentals, dog walking, cleaning, dry cleaning," said Mr. Saeedi. Gate Labs have already partnered up with a few companies in the San Francisco area, including a grocery delivery company and a dry cleaning company, and are working on partnering up with more in the near future.
To give us a base point of comparison on how Gate Labs plans to achieve these partnerships securely, Mr. Saeedi compared the Gate model for home services to the Uber model for transportation.
HOW OHIO STATE UNIVERSITY HARNESSED TECH TO ALERT STUDENTS OF CAMPUS ATTACK
"You can compare this to Uber: basically asking someone to sit in a stranger's car might sound not that trustworthy but the way they did it is they authenticate these people and you know their photo, phone number, plate number of the car," he said. "The company has the gps location of the car when you are going to be picked up and where they are going so that's why most people trust them and use the service so I am hoping we can achieve the same thing with the hardware and software we have."
For example, Gate homeowners will be able to see the photo and name of a scheduled delivery man from verified partners at time of service, similar to an Uber driver profile.
The Gate smart lock is available for pre-order here and will ship Spring 2017.