Dell to Launch 7-Inch Tablet in Weeks Ahead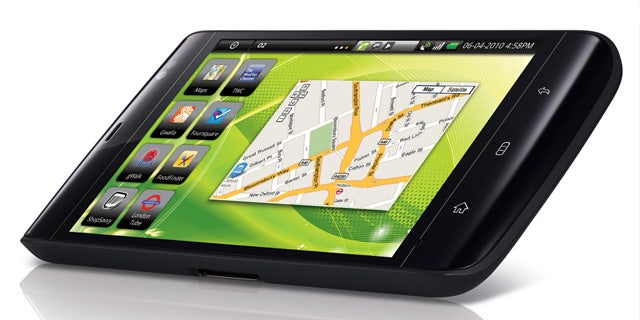 Dell Inc. will launch its seven-inch tablet in the next few weeks and a 10-inch tablet within 6-12 months, Dell Greater China President Amit Midha said Wednesday.
Texas-based Dell has joined a host of computer makers rushing to offer tablets, which are generally smaller than laptops but larger than mobile phones, following the launch of Apple Inc.'s iPad about five months ago. The iPad has a 9.7-inch screen.
Dell Chief Executive Michael Dell briefly flashed a seven-inch device at an Oracle Corp. conference in the U.S. a week ago but didn't provide a release date.
"It was showed off at Oracle World by Michael last week and we'll be launching very, very soon—within the next few weeks," Mr. Midha said in an interview.
He said Dell will launch "a whole slew" of new products in the next 6-12 months, including additional three-inch, four-inch and 10-inch devices.
"In fact, very much in the near future we'll be launching the seven-inch tablet as well as the additional three-inch product," he said.
Mr. Midha confirmed that the seven-inch tablet will run Google Inc.'s Android smartphone operating system, but added that some of the new products will also run Microsoft Corp.'s Windows operating system, without naming specific products.
Dell is still considering whether to use Google's Chrome operating system on its products, he added.
For more on Dell's new tablet, check out the Wall Street Journal.