DARPA's latest project? A brain implant capable of restoring lost memories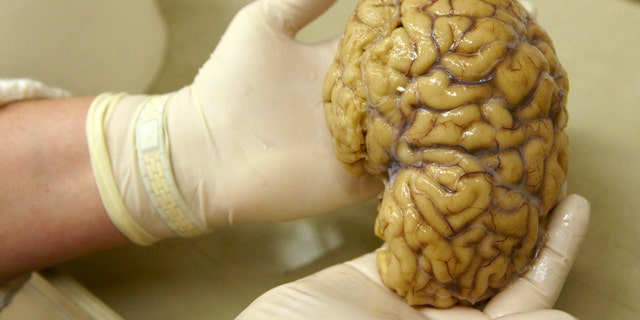 Any time a new technology is either backed by President Obama or developed by DARPA, you know it's serious business. But if something is backed by Obama and developed by DARPA, that's when you know to really take notice -- and the government's new Restoring Active Memory (RAM) program is just that. Freshly announced by DARPA, the project's goal is to create an implantable neural-interface designed to restore lost memories in those suffering traumatic brain injuries.
As stated by DARPA in its recent press release, traumatic brain injuries (TBI) affect roughly 1.7 million civilians each year and an astounding 270,000 military servicemembers since 2000. Further, TBI has shown to impair one's ability to recall memories created before suffering the injury while also limiting the capability to form new ones after. With the RAM program, DARPA intends to expedite the process of developing tech designed to bridge the gaps created in injured brains. In other words, TBI sufferers may not have to worry about lost memories if DARPA has its way.
The RAM program, which is part of Obama's broader BRAIN Initiative, aims to accomplish this memory-saving goal by performing two steps. First, DARPA hopes to create a multi-scale computational model that describes how neurons code memories. Assuming it can gather the necessary data, DARPA's next step is to create a neural-interface armed with the ability to bridge memory flow gaps created in the brain after a traumatic injury. The implant would essentially stimulate the desired target in the brain to help it restore its ability to create new memories.
Related: Construction is nearly complete on DARPA's crazy submarine-hunting drone
DARPA says it plans on working with a number of human volunteers for its clinical trials and also intends to run studies of the tech with animals. For the volunteers, it's targeting individuals with traumatic brain injuries who have trouble encoding or recalling memories, as well as those with other neurological conditions scheduled to undergo neurosurgery. Moreover, DARPA already has the insight of a relative Ethical, Legal, and Social Implications panel for supplemental information regarding human and animal trials of this nature.
"As the technology of these fully implantable devices improves, and as we learn more about how to stimulate the brain ever more precisely to achieve the most therapeutic effects, I believe we are going to gain a critical capacity to help our wounded warriors and others who today suffer from intractable neurological problems" DARPA's biological technologies program manager Justin Sanchez tells Popular Science.
No official timetable was given regarding the release of the RAM program's test results, though DARPA did say it had already begun administering trials since September. If all goes according to plan, the agency intends to expand the context of its research to those outside of the military who also experience brain trauma.