Computer manages to beat 4 of world's best poker players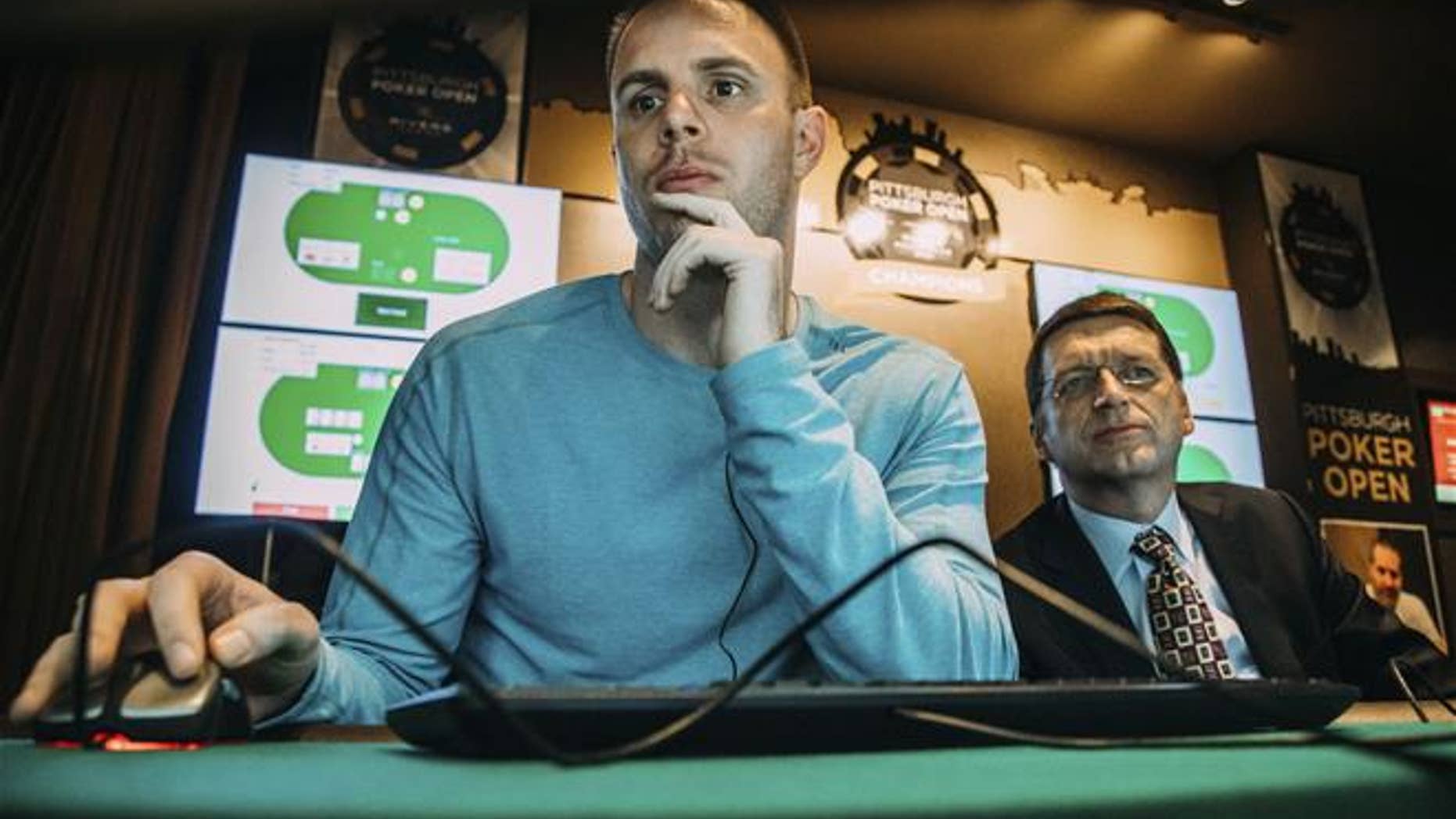 Four of the world's best poker players are hanging their heads after recently losing $1.8 million in chips to Libratus. But Libratus isn't some card shark with a one-name brand: It's a computer that's been soundly trouncing humans—specifically, Dong Kim, Jason Les, Jimmy Chou, and Daniel McCauley—at Texas Hold 'em for the past three weeks in the "Brains vs. AI" competition at Pittsburgh's Rivers Casino, representing "a crushing defeat for humanity, but a major milestone for artificial intelligence," per the Guardian.
What makes this AI win noteworthy is that, unlike games like chess where everyone can see everything, poker involves hidden hands and requires the computer to get involved in bluffing.
"This is a landmark in AI," Tuomas Sandholm, the Carnegie Mellon University computer science prof who built Libratus with PhD student Noam Brown, tells the Pittsburgh Post-Gazette.
Sandholm and Brown had built another poker-playing robot, Claudico, that lost to four pros in 2015, but this time around they added computing power and tweaked the algorithms to pick up more on "imperfect or hidden" information and develop its own strategy over time, per the Guardian.
Brown sees himself as a "proud parent," and even he's amazed that after teaching Libratus the basic rules, it was able to adapt, evolve, and master the game on its own.
Others are noting, with a little trepidation, how the Libratus victory in Pittsburgh could transcend the gambling world, with a University of Louisville computer science professor noting that "poker is the least of our concerns" and that we should maybe be concerned we have "a machine that can kick your ass in business and military applications." (But has anyone beaten the formidable Cepheus yet?)
This article originally appeared on Newser: Poker-Playing Bot Hands Us 'Crushing Defeat for Humanity'