China Designs a Negative-Emissions Vehicle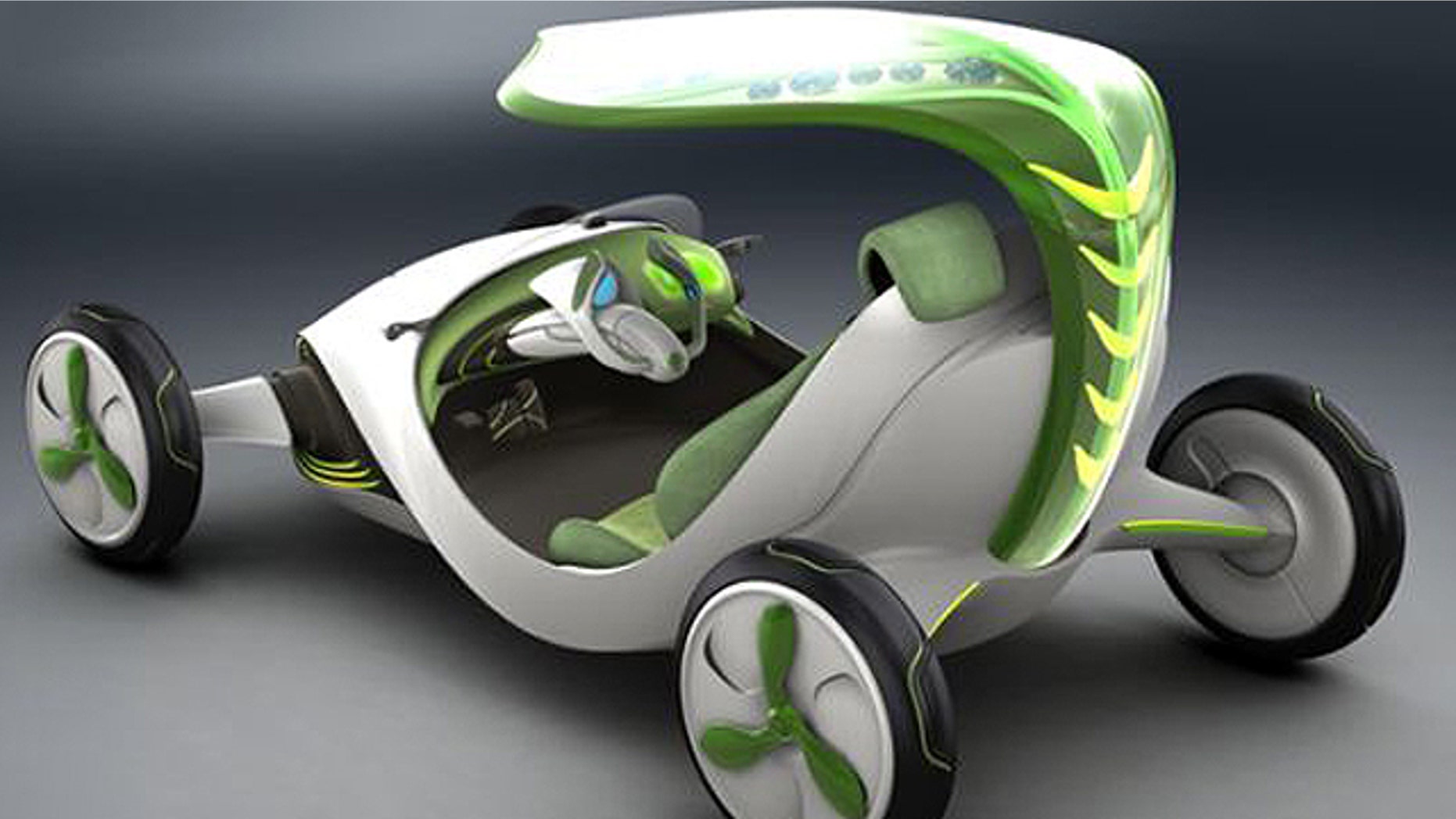 The Nissan Leaf electric car has nothing on this.
The YeZ (a take on the Mandarin word for 'leaf') may look like something out of the next "Tinkerbell" movie, but the organic two-seater was designed by a real automaker, General Motors' Chinese partner, Shanghai Automotive Industry Corporation (SAIC).
The "negative carbon emissions" vehicle features an all-electric drivetrain that draws the bulk of its power from photoelectric converter mounted on the yez…uh, roof of the vehicle. Similar to the way a plant grows towards the light, the solar crystal films that make up the system can track the movement of the sun to maximize solar energy collection. Illuminated power lines that mimic the veins of a living organism carry the electricity to the battery of the vehicle via streams of light. Additional electricity is generated by small windmills mounted on each of the wheels.
What takes the car to the new levels of environmental friendliness, however, is a body comprised of metal-organic framework materials, or MOFs, that capture water and carbon dioxide from the surrounding air through adsorption, and combine the two through a process of artificial photosynthesis that not only generates electricity, but also creates air conditioning refrigerant and "exhales" oxygen back into the atmosphere. Hence, "negative carbon emissions".
Interested in buying one? There's a short wait, about twenty years.
While the technology behind the YeZ is theoretically sound, SAIC admits that it will be 2030 – at least – before any of it has been developed to the point that something like this concept car can become reality. Oh well, maybe the grandkids will like it.
In the meantime, you can check out the YeZ at the 2010 Expo in Shanghai, China.