CES: Samsung bolsters audio lineup with Dolby Atmos-compatible Soundbar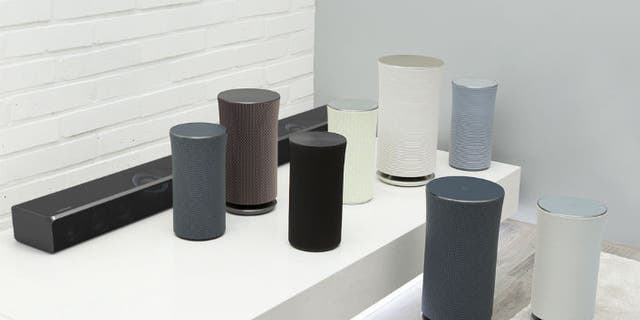 Samsung has bolstered its lineup of audio products ahead of this week's Consumer Electronics Show in Las Vegas, which include a new Soundbar featuring Dolby Atmos technology.
The HW-K950 Soundbar is Samsung's first to feature Dolby Atmos, which offers "immersive" cinema-style sound in home theaters. The 2.1-inch-high device has three forward-facing and two-upwards facing speakers, as well as two Dolby Atmos-enabled wireless rear speakers.
Related: Here are the trends to watch for at CES 2016
"Samsung's new Soundbar with Dolby Atmos technology, delivers the ultimate in cinematic home entertainment, especially when paired with Samsung's new SUHD TVs," explained John JY Kim, vice president of Samsung Electronics' Visual Display Business, in a press release.
Samsung also announced enhancements to its Wireless Audio 360 products.
The Soundbar will be on show at CES this week. The conference's show floor opens on Wednesday, although a host of products are set to be unveiled during the CES press day Tuesday.
Related: CES 2016 Preview
LG Display will also use CES to showcase a prototype display technology that can be rolled up.
More than 3,600 companies are expected to take part in CES 2016.