Can the new 4K Sony Handycam save the camcorder industry?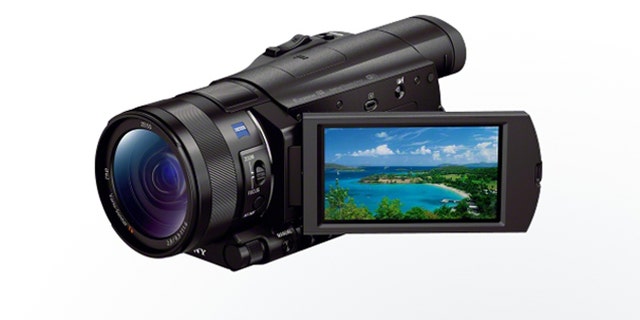 There's been lots of talk here at CES 2014 about 4K video and TVs. You can shoot 4K (3840x2160) video yourself, with the Sony 4K Handycam FDR-AX100, which gives you a completely new level of definition. This isn't Sony's first 4K camcorder (the AX1 was introduced this past summer), but it is the first for only $2,000. Or, as one of the Sony executives joked about on stage at the Sony press conference, it's 4K for $2K!

One question hung uncomfortably in the air after the announcement: Don't most people shoot video with their phones now? You can now capture decent HD video on a mobile device, instead of lugging around a big bulky camcorder. That question remains unanswered for now, mainly because phone don't capture 4K…yet.
The AX100 is loaded with great features, including a large 3.5-inch LCD and a high-quality viewfinder. Here are some other features—besides 4K, of course—that you'll find on the AX100 that may convince you to consider buying a full-sized camcorder:
A manual focus ring, for more control when focusing
12x optical zoom
Built-in Wi-Fi capabilities, including near-field communication (NFC) for one-touch connection to Android mobile devices
A 1-inch Exmor CMOS image sensor, larger than what most camcorders have, which means it should perform superbly in low light.
Unlike the large, pricier 4K camcorders, though, this model captures video at only 30 frames per second, instead of 60 fps. That may adversely affect the smoothness of the video in some action shots. The Sony 4K Handycam FDR-AX100 will be available in March.
Copyright © 2005-2014 Consumers Union of U.S., Inc. No reproduction, in whole or in part, without written permission. Consumer Reports has no relationship with any advertisers on this site.