Can the Internet Help You Lose Weight?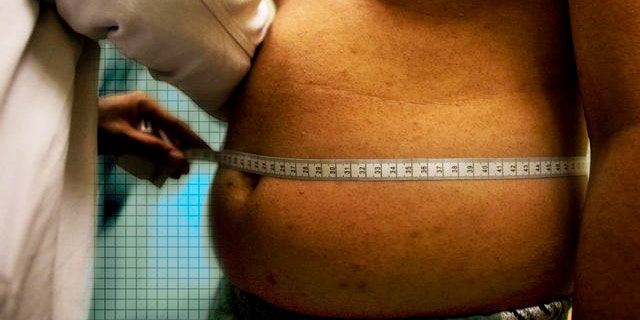 People tend to lose a little more weight with online help than with traditional weight loss programs, a Japanese study said -- but combining the Internet with in-person contact appears to be the most effective in keeping extra kilograms at bay.
With obesity on the rise, there have been many attempts to take advantage of the Internet to help people lose weight, mainly because it's thought to be easier and less expensive.
But while the study, which involved a review of 23 previous studies and was published in the International Journal of Obesity, did find a positive impact from online involvement, the overall effect was small.
"Web-based treatment programs are attractive in primary care because of their ability to reach numerous individuals at low cost," wrote the researchers, headed by Hirohito Sone of the University of Tsukuba Institute of Clinical Medicine in Ibaraki, Japan.
Overall, patients involved in programs with a web component lost an average of 3.3 kg (1.5 lbs) more than participants in traditional weight-loss programs, the group found.
The Internet was used in a variety of ways in the weight control programs, including individualized instruction, communication with lifestyle instructors, counseling and keeping a record of food intake.
In addition, the programs varied in the how much the participants used the Internet.
But the researchers found that the most effective approaches were those that combined both Internet and more conventional in-person methods.
For instance, when the Internet replaced face-to-face counseling, people actually ended up gaining about 6.6 kg (3 lb) more, on average, than their peers who weren't getting "help" from the Internet.
However, when the programs combined the Internet and counseling, participants ended up about 4.4 kg (2 lb) lighter than people who did not use the Web.
"An in-person contact approach is superior to a technology-based approach," the authors wrote.
"An Internet program needs to include the component of a face-to-face program for participants to achieve weight loss."
Internet-based programs were more effective when the goal was to lose weight in the first place, and less effective when the goal was weight-loss maintenance.
Weight-loss experts were divided, with some saying it was still far too early to make generalizations, citing widespread differences in the Internet programs used for weight loss.
But others said the results were promising for patients who have had little success with other programs.
Jean Harvey-Berino, chair of the Department of Nutrition and Food Sciences at the University of Vermont in Burlington, said that face-to-face meetings are not always "better enough to warrant the extra cost and aggravation."
A good Internet program enables participants to communicate in groups, monitor their eating and exercise habits, and get regular feedback from peers and supervisors, while focusing on behavior change, she added.
"This is the next wave of public health intervention, and we can't stop now," she said.