California Fire Department Equip Firefighters With 'Third Eye'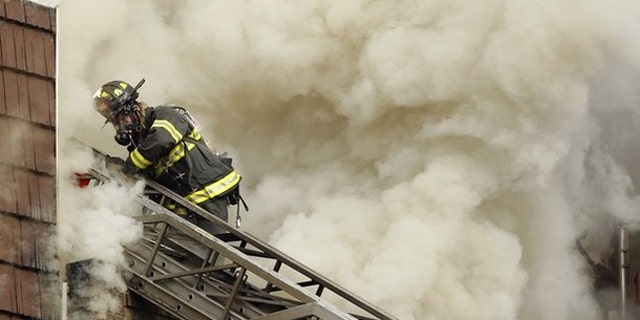 A local California fire department has begun equipping their firefighters with small cameras attached to their helmets as part of a new experiment.
The 'third eye' will give the department a chance to evaluate procedures while giving the public a unique point-of-view look at fighting fires.
Menlo Park Fire Captain Seth Johnson had his helmet-cam rolling as his truck pulled up to a house fire in East Palo Alto Monday for the first time. A few minutes later, he and other firefighters went in to look for victims and stop the destruction.
What was most noticeable in the video shot with the helmet cam is that firefighters were immediately plunged into darkness caused by thick smoke.
The firefighters move cautiously guided only by fuzzy spots of light. At one point, the firefighters put out a hot spot in the dark.
Johnson said the helmet cam video helps tell firefighters what they should do next time the go into a fire.
"Certain tactical decisions -- asking for ventilation sooner, asking for another crew to pull a hose line," said Captain Johnson. "The good thing about this is it's not just visual. We get a lot of audio out of it too."
Fire Chief Harold Schapelhouman said the cameras give non-fighters a chance to see what happened inside a burning building. He said he hoped the new perspective eliminates some of the misconceptions about firefighting propagated by Hollywood.
See the full story and video at KTVU.com