Bad timing? Experts skeptical of 'cool clock' that led to Texas boy's arrest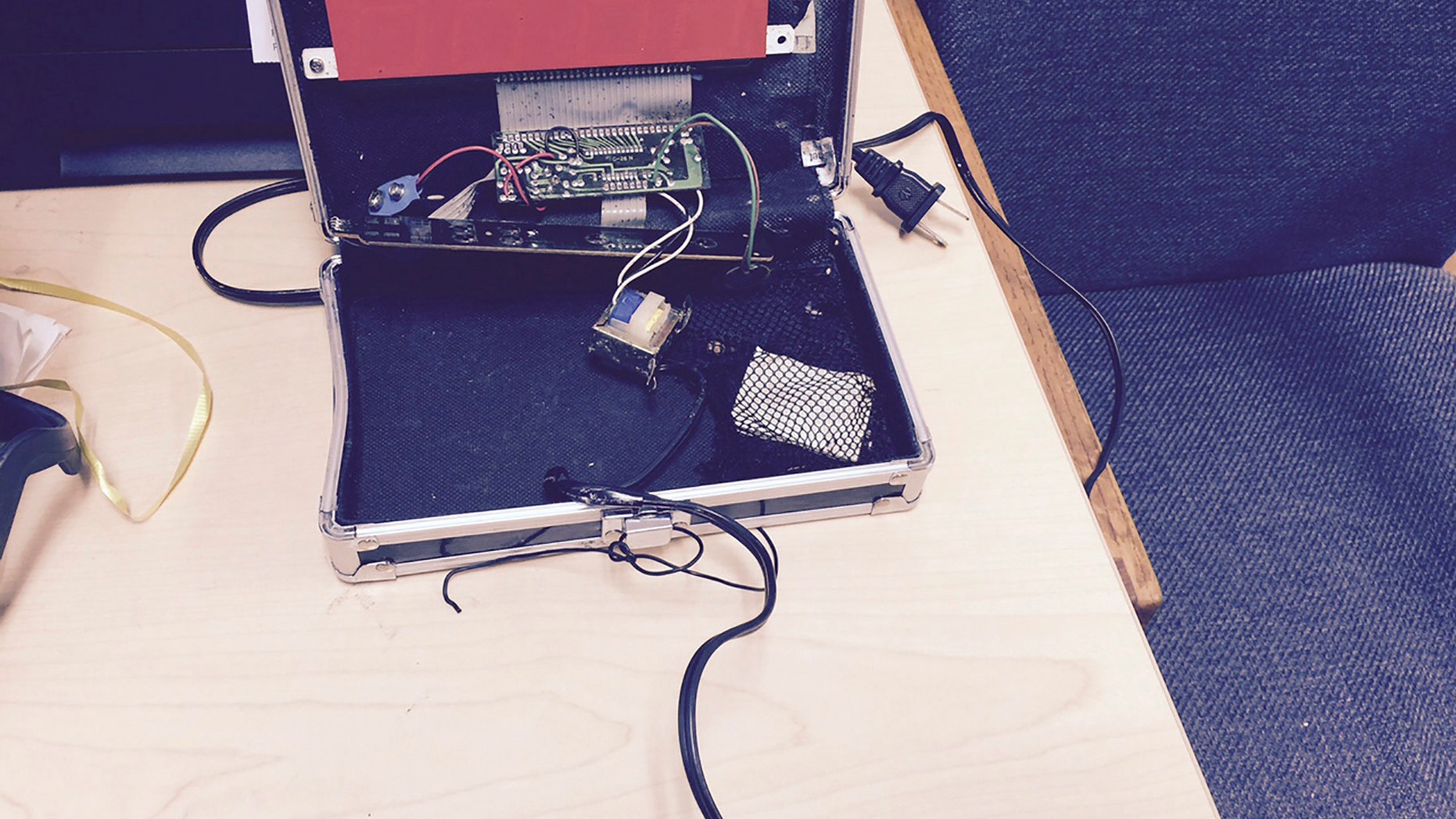 Texas high school freshman Ahmed Mohamed's clock – which led to his arrest last week after a teacher mistook it for a bomb – earned him a White House invite and praise from around the world, but critics who looked closely at the device question whether it was much of an engineering feat. The project, not part of his regular assignment, was made just to "impress" his teacher, according to 14-year-old Ahmed, while detractors say that the clock may be a disassembled Radio Shack model stuffed into a metal box.
Famed evolutionary biologist and atheist Richard Dawkins weighed in on the controversy Sunday. "Assembling clock from bought components is fine. Taking clock out of its case to make it look as if he built it is not fine. Which is true?" he tweeted.
Dawkins cited a video posted to YouTube by electrical expert Thomas Talbot, which closely scrutinizes a photo of the controversial clock.
In the video, which has been viewed more than 568,000 times, Talbot argues that the clock is actually a commercial alarm clock, removed from its casing. Features of the clock such as the printed circuit boards and ribbon cables are indicative of a manufactured product, he explained.
Numerous news reports have also cited a post on the blog Art Voice, which describes the device as a 1980s digital alarm clock sold by Radio Shack. The printed circuit board, it said, suggests an electronics product built in the mid-to-late 1970s. The apparently silk screened letters and numbers on the board also indicate a mass-produced product, according to the Art Voice blog post.
In addition to President Obama, who complimented Ahmed on his clock and invited him to the White House, Hillary Clinton also tweeted her support for the teen.
The publicity surrounding the clock, and Ahmed's arrest for allegedly making a hoax bomb (the charges were dropped) also garnered him an entry in Google's annual science fair and praise from Facebook CEO Mark Zuckerberg. "Ahmed, if you ever want to come by Facebook, I'd love to meet you. Keep building," he wrote, in a Facebook post last week.