Asus Eee Pad to Challenge Apple iPad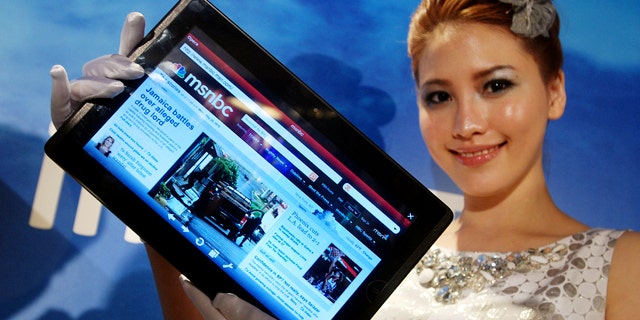 TAIPEI—Asustek, the Taiwanese company that pioneered the netbook, joined the battle to take on Apple's iPad, unveiling a tablet computer at a trade show that will run on Microsoft's software.
Speaking ahead of Tuesday's official start of the Computex trade show, Asustek executives said their new device, called the Eee Pad, will start selling in the first quarter of next year. The touch-screen tablet personal computer will use Microsoft's Windows 7 operating system and Intel's Core processor.
In a potentially risky move that underscores the importance of software in the burgeoning tablet market, Asustek will also launch an application store, like Apple's App store. Long a hardware maker, Asustek has far less experience developing consumer software.
"We want to provide a content service as well, because it is very important," Asustek Chairman Jonney Shih said at a news conference. "We aim to enhance [consumers'] Internet mobile experience."
The tablet will be put on sale in the first quarter of next year, with prices expected at between $399 and $449. Mr. Shih gave few details about the application store, but said Asustek will develop it jointly with Intel and that the store will also run on Windows.
Asustek's announcement, which was expected, marks a limited victory for Microsoft in the intensifying battle over whose software will control tablet PCs, a segment that has been gaining increasing attention since Apple unveiled the iPad in January. That device, which came on the market in April, has already sold at least two million units.
For more on this story, see the Wall Street Journal.