Apple's Steve Jobs Ordered to Appear in Court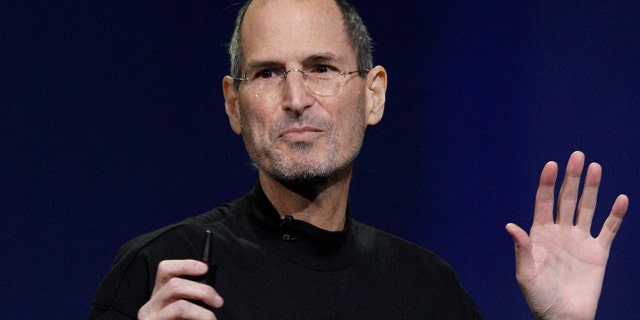 NEWYou can now listen to Fox News articles!
Apple CEO Steve Jobs, who is out on medical leave, has been ordered to answer questions from lawyers for a group of consumers accusing the company of creating a music-download monopoly.
U.S. Magistrate Judge Howard Lloyd, based in San Jose, California, ruled on Monday that lawyers representing the plaintiffs in the antitrust lawsuit may question Jobs for a total of two hours.
Apple may appeal the decision. A company spokeswoman declined to comment, while attorneys for the plaintiffs did not respond to requests for comment.
The ruling comes amid intense questions about Jobs' health. The Silicon Valley icon, who has been treated for a rare form of pancreatic cancer and underwent a liver transplant in 2009, has been out on leave since January because of an undisclosed medical condition.
But just this month, an energetic yet thin Jobs resurfaced to unveil the new iPad, chatting amiably with acquaintances and Apple employees for more than 20 minutes after a long presentation. That appearance reassured investors and fans worried about what his absence might mean for the company.
In the class-action lawsuit, a group of consumers say Apple created a music-downloading monopoly with its iPod player and iTunes store. At issue is a piece of software called Fairplay that allowed only music bought on iTunes to be played on the iPod, according to the complaint.
One competitor, RealNetworks, responded in 2004 by introducing a new technology that would allow customers to play music downloaded from its site on their iPods. But Apple quickly announced a software upgrade to iTunes that once more blocked music from RealNetworks, the complaint charges.
The plaintiffs argued in a court filing late last year that Apple failed to provide specific examples of how a deposition of Jobs would constitute "undue hardship."
JOBS HAS UNIQUE KNOWLEDGE
In his ruling, Lloyd wrote that Jobs has "unique, non-repetitive, first hand knowledge about Apple's software updates in October 2004 that rendered the RealNetworks's digital music files once again inoperable with iPods."
Apple could appeal the ruling to a district judge, but it would likely have to make a case that the magistrate "made a big mistake," said Professor David Levine at University of California Hastings College of the Law.
Lloyd said the deposition of Jobs would be limited to questions about the back-and-forth with RealNetworks in 2004. Apple had sought to prevent the deposition altogether, while the plaintiffs asked to be allowed a broader inquiry.
"By limiting the scope of the deposition, the judge is trying to avoid using this as some sort of tool for embarrassment or annoyance," Levine said.
Should a district judge uphold Lloyd's ruling, Levine said, it would be extremely difficult for either side to appeal further.
The case is in re Apple iPod iTunes antitrust litigation, Case No. 05-00037, U.S. District Court, Northern District of California.
Apple is involved in a host of other lawsuits, both as a plaintiff and defendant, ranging from disputes over patents to antitrust allegations. On Monday, Apple sued Amazon.com in a bid to stop the online retailer from improperly using its App Store trademark, according to a court filing.