Apple's secret TV plans are taking shape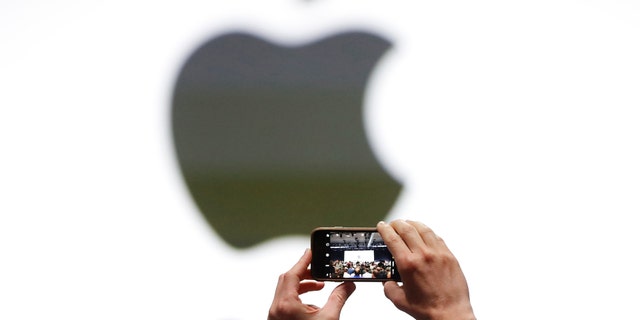 With the ginormous amount of cash reserves it has on hand, it's no surprise Apple is working on some bold new ideas.
But just like its secretive self-driving car project called Titan, Apple has kept a tight lid on its work to take on Netflix and others with its own streaming platform.
As the days go by, we're learning more about the company's streaming efforts as it continues to sign big name creators, snap up content deals and produce its own original shows for the eventual launch.
Since the tech giant lured two top TV executives to head up the new division, it has reportedly poured more than $1.3 billion into acquiring and developing content in the past year.
Apple has nabbed big-name deals with Oprah Winfrey, Reese Witherspoon, M. Night Shyamalan and Steven Spielberg, among others.
Over the weekend it was reported that Apple had secured the worldwide rights to The Elephant Queen, a wildlife documentary from acclaimed filmmakers Victoria Stone and Mark Deeble.
The film — which just debuted at the Toronto Film Festival — tells the story of a mother elephant who is forced to lead her herd to a new watering hole during a drought, risking the groups' youngest calves in the process.
WHAT CAN WE EXPECT?
It has already released two original video series on Apple Music — a reality competition Planet Of The Apps and a Carpool Karaoke spin-off — but neither were deemed a success.
Assuming Apple does what everyone is expecting and comes out with a TV streaming service, it's anybody's guess as to how it will look. But Apple's probably not spending more than a billion dollars on programming just to roll this service into Apple Music.
One US analyst thinks Apple could even offer the content for free. According to CNET, Rich Greenfield, an analyst for BTIG, believes Apple will provide free access to all its productions in the TV app on iOS or Apple TV for customers who own an Apple device. In a note to investors this month, he compared it to a similar strategy used by Amazon for its Prime customers but such a strategy seems unlikely, especially for Australian customers.
Indeed, others predict Apple will launch the service with a one-month free trial that will include the first half of the first season of six original series. Such a tactic could allow Apple to spread out content releases over the service's lean early months.
After that, it's expected pricing will be similar to Netflix's basic and cheapest plan (about $10 in Australia) but would allow users to watch in 4K HDR.
As well as being on iOS and Apple TV, the streaming app is expected to be made available on Mac.
WHEN WILL IT LAUNCH?
Apple's streaming service is expected to launch as early as March next year but could be around the middle of 2019.
The company's biggest product event of the year will take place early Thursday morning, Australian time. Follow along at news.com.au as Apple is expected to unveil three new iPhones and hardware updates for its iPad, Apple Watch and HomePod speaker.
This story originally appeared in news.com.au.